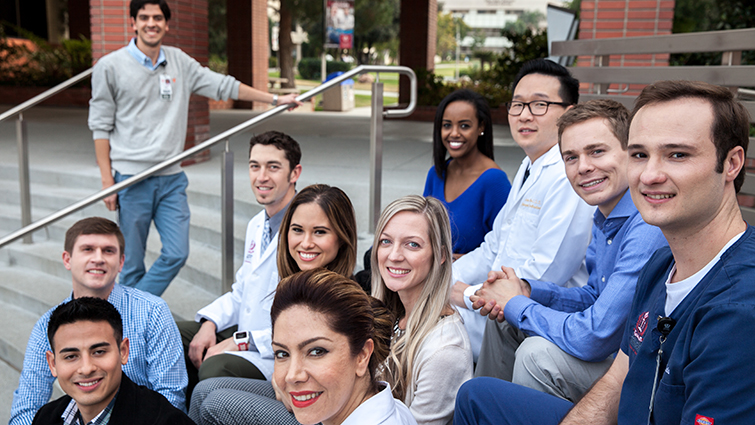 The Office of Admissions at LLUSD is moving toward  a paperless process.  Please do not send any documents other than those listed below.
The International Dentist Program is designed to allow qualified dentists educated in countries outside the United States, to earn a Doctor of Dental Surgery (DDS) degree in the United States.
The DDS degree from a U.S. dental college is an educational requirement for eligibility to take the dental licensure examination in many states. The program has a minimum length of two academic years, but may be extended, when necessary, to meet the needs of a particular student. Students take classes in the disciplines of dentistry and receive extensive clinical experience. Students are provided with the opportunity to serve the dental health needs of the local community through off–site clinical rotations.
Admission Requirements
Demonstrate an acceptable speaking and reading knowledge of English.
Be a graduate of a recognized dental school outside of the U.S.
Have passed Part I and Part II of the National Dental Board Examination (NDBE) administered by the American Dental Association.
TOEFL examination a score of 100 or higher is strongly recommended on the Internet Based Exam.  Individual scores must be a minimum of 20.
How to Apply
Submit your application to the Centralized Application for Advanced Placement for International Dentists (ADEA CAAPID) between March and June 1st.  Please be advised that CAAPID applications take up to 4 weeks for your application to be processed and for you to receive your supplemental application.  For priority consideration, CAAPID, LLU application and all required documents must arrive at the Office of Admissions by the June 1st deadline. Transcripts and all other admission documents sent to LLU become the property of LLU.
All applicants must apply to CAAPID online at http://www.adea.org/CAAPIDapp/ between March 1 and June 1.
After your CAAPID application is received by LLUSD, a supplemental application invitation will be emailed to you.
Based on the review of a completed supplemental application, transcripts, board scores, TOEFL scores and recommendations, you may be invited to LLUSD for Admissions testing. Based on dexterity and case study testing results you may be invited to interview.
IDP Dexterity Testing Notice
LLUSD will be evaluating applications for eligibility to test on a first-come, first-served basis determined by the date an applicant's file is complete. There are limited spaces available for testing. Applicants are encouraged to complete their application as soon as possible to improve the chance of receiving an invitation for testing.
LLUSD accepts no responsibility/liability related to official documents not being received in a timely manner. Please refer to our website for information on ordering foreign transcripts or other official documents.
International Academic Transcripts
Language
All classes are conducted in English, and patients treated in the clinic communicate in English. Applicants must demonstrate competence in both written and spoken English.
What makes LLUSD's IDP program special?
Smaller class sizes
Family atmosphere
Faith-based university
Parallel yet separate course of study in comparison to traditional DDS program
Program uniquely tailored to the international student
High volume and broad range of clinical experience
Faculty with extensive clinical experience
FAQ
Q: How long is the program?
A: The program is a total of 27 months.
Q: What does the program entail didactically and clinically?
A: The first two quarters are a comprehensive update of the first two years of dental school. Classes are given in the various disciplines of dentistry to achieve competency. The remainder of the program is focused on patient care.
Q: How many people are accepted?
A: 30–32 students are accepted each year. The program begins in the spring quarter.
Q: Can you work while you are in the program?
A: No. This is a full time program.
Q: Are there any types of scholarships or financial aid available?
A: Financial aid is available to US citizens. Loma Linda does not offer any scholarships.
Entering Students
A student accepted into the International Dentist Program must submit a deposit to Loma Linda University. Students must also pay for two quarters of tuition in advance. Students who are eligible for government sponsored financial aid programs, only pay the first quarter's tuition initially. Living expenses vary, depending on the student's lifestyle. Generally, the living expenses range from $1,000–$1,800 (or more) per month.
International Students
Students applying for or holding F–1 U.S. Student Visas are required by U.S. immigration regulation to secure sufficient funds for their first year's tuition and fees and provide documentary evidence of sufficient funds for their second year.
Financial Aid
A financial aid advisor and financial aid programs are available, please contact 909–558–4509 or email finaid@llu.edu. Website information can be located on the financial aid website.
Additional Information
Estimated Student Expenses
IDP consists of 8 consecutive Academic Quarters, thus is considered a 2-year program (IDP 3 and IDP 4). In order to accommodate scheduling of classes to provide the best possible training, the IDP sessions begin in Spring Quarter (March-June).
In reviewing the expenses for the International Dentist Program (IDP Budget), it is important that students understand the following:
- The Academic Year for LLU as a whole begins with the Summer Quarter (and consists of the subsequent Winter, Fall, and Spring Quarters). Thus IDP's first session, Spring Quarter (March-June), is at the end of an LLU Academic Year. The subsequent IDP sessions fall in the next LLU Academic Year (Summer, Fall, Winter and Spring Quarters), and the remaining sessions in the third LLU Academic Year (Summer, Fall, Winter).
- The span of IDP sessions over 3 LLU Academic Years is critical when applying for financial aid as lenders award funds according to Academic Year budgets.
 
For assistance please contact Financial Aid at 909-558-4509 or by email at finaid@llu.edu.
Office of Admissions
11092 Anderson Street Room 5503
Loma Linda, CA 92350
 
Disclaimer: The School reserves the right to modify or change admission standards or requirements at any time without prior notice and effective immediately. The information provided on this site is for informational purposes only and does not create any agreement or understanding or establish any rights or responsibilities whatsoever between LLU School of Dentistry and any student or prospective student.