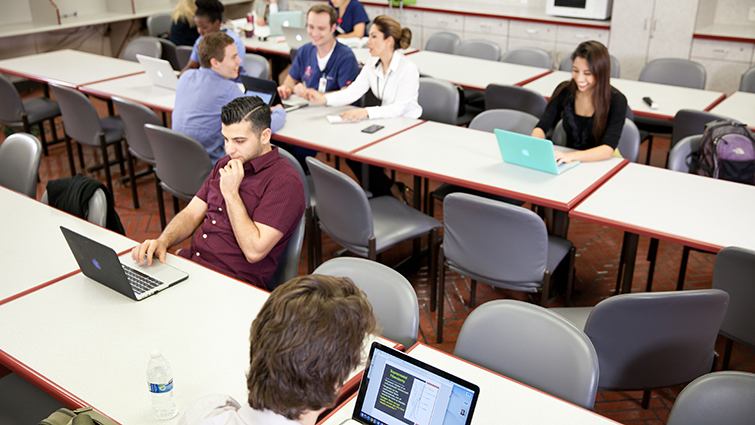 WELCOME!
2023 Orientation Dates:
DDS: August 21 - 24, 2023
DH BS: September 18 - 21, 2023
2024 Orientation Dates:
IDP: May 2024
Advanced Dental Education: June 27-28, 2024
DDS: August 19 - 22, 2024
DH BS: September 16 - 19, 2024
A detailed orientation schedule will be emailed to your LLU email address.
Please note: orientation is required for ALL students.
PRE-ARRIVAL REQUIREMENTS
Each of the items listed below must be completed before you arrive on campus.
Please check the University Registration Portal for requirements that may be completed before registration opens and your classes are posted.
1. REGISTRATION
All New Students: Your registration portal directs you to have your ID badge photo taken after registration is completed. Professional attire is required for all school of dentistry students, specifically shirt and tie for men.
 
IDP: Registration is once per year. Non-US citizens must pay the full tuition and fees up front for the first two quarters (summer and fall). Subsequently, international students may request a quarterly payment plan. U.S. citizens who are paying privately may set up a quarterly payment plan with the Student Finance office. International Students' Payment Plan Requests: Contact Admissions & Student Affairs at (909) 558-4601.
DDS: Registration is once per year. Non-U.S. citizens must pay the full tuition and fees for the first year up front. For the subsequent registration periods, international students may request a quarterly payment plan. U.S. citizens who are paying privately may have a quarterly payment plan set with Student Finance.
DH: Registration is per quarter. Full tuition and fees are due at registration.
2. TEETH COLLECTION
IDP, DDS, and DH are required to collect teeth according to the following requirements:  
3. COMPUTER
Specific Computer Requirements must be adhered to for ALL incoming classes. Laptops must meet the standards outlined in the LLUSD Student BYOD policy.  Additional information will be provided during orientation.
6. ACCOMMODATIONS
Accommodations Policy. Special accommodations may be provided for a documented disability. Students requiring accommodation for any (physical, learning or psychological) disability as provided under the Disability Act (Section 504 of the Rehabilitation Act) are requested to forward all relevant documentation to Admissions & Student Affairs, 11092 Anderson Street, Loma Linda, CA 92350, as soon as possible.
5. COVID-19 STUDENT GUIDELINES 
PLANNING AHEAD      
1. CPR TRAINING
Regardless of prior certification, all students will be scheduled to have CPR training through the LLU Life Support Education Department, during the orientation session. Please read the Policy prior to your session.
2. INSTRUMENT ISSUE
The required instruments will be distributed during orientation and throughout the course of your program. All new incoming students purchase the instruments and materials as issued by the school. This will facilitate the uniformity of the instruments used and expedite pre-clinical instruction and learning. The purchase of a "pre-owned" set often results in frustration if there are missing items or any differences from what the rest of the class is using. Additionally, each student will receive a clinic camera which will be issued during fall quarter. The cost of the camera is part of the instrument issue budget item.
3. MASTER CALENDAR
For start dates, breaks, and upcoming events, the University Calendar of Events may be accessed through the University website, at myLLU, and on your specific class page in Canvas.
4. CLASSES
You may access your class schedule on Canvas once registration has been completed. Classes begin immediately after orientation.
5. PLANNING TRAVEL
DO NOT book travel during scheduled program times unless it has been pre-approved by Admissions & Student Affairs. If travel is booked before the term is officially over your leave will not be excused and you are at risk of compromising your standing in the program. If you have any questions, contact Admissions & Student Affairs at (909) 558-4601.
6. DRESS CODE
Please take special note of pages 104-105 in the Student Handbook. Professional attire or scrubs (navy or ceil blue) must be worn at all times during normal school hours. Requirements for specific programs, labs and clinics will be given by the course directors.
7. FITNESS CENTER
You may sign up at the Drayson Center once you have received your student ID badge. Please call the Drayson Center at (909) 558-4975 if you have any questions.
8. HOUSING
Visit Campus and Spiritual Life for information about On-Campus and Off-Campus Housing.  An additional resource for Off-Campus Housing is located on the Trading Post. 
ESTIMATED BUDGET
Use the links below and follow the prompts to access the estimated budget for your program.