By School of Dentistry - March 12, 2014
The Loma Linda University Board of Trustees approved the appointment of Yiming Li, PhD, DDS, MSD, as Associate Dean for Research in the School of Dentistry, effective February 25. "This is a well-deserved appointment that reflects the elevated stature Dr. Li has achieved in Loma Linda University and the broader academic dental community," said Dean Ronald Dailey, PhD, as he announced the new position.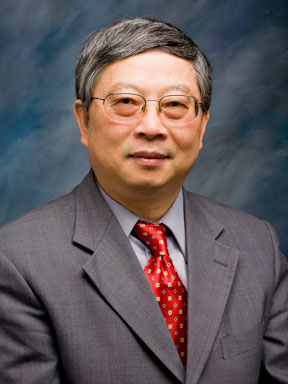 Dr. Li completed his DDS at Shanghai Second Medical University, College of Stomatology in Shanghai, China in 1977 and served on its faculty as an assistant teacher and researcher until 1982. Dr. Li then moved to Indianapolis, Indiana to complete a Master of Science in Dentistry degree in Dental Materials and Operative Dentistry at Indiana University, followed by a PhD in Preventive Dentistry and Toxicology also at Indiana University Graduate School.
In 1987, Dr. Li became a research associate in the Oral Health Research Institute at Indiana University School of Dentistry. Over the next decade, Dr. Li served as director of the Cell Culture Research Laboratory, director of the Biocompatibility Core Facility, associate professor of toxicology, Department of Pharmacology and Toxicology, director of the Electron Microscopy/Confocal Microscope Facility, and in 1993 became director of the Cell Culture Research Laboratory where he served until 1997.
In 1997 Dr. Li was recruited to Loma Linda University as professor and director of the Biocompatibility & Toxicology Research Center until 2002 when he became director of the Clinical Research Program for LLU School of Dentistry. In 2004, Dr. Li assumed leadership as director of the Center for Dental Research at LLU School of Dentistry.
Dr. Li has served in multiple capacities including president of the Indiana Section of AADR, U.S. expert on Biological Evaluation to ISO/TC106, chairman of ADA/SCDP Biological Evaluation and Tooth Bleaching Materials, consultant on Dental Products Panel U.S. FDA, and consultant to American Dental Association and the California Dental Association. He has been an ad hoc reviewer of manuscripts for 16 journals and is a special reviewer for NIH/NIDR grants and small grant applications. He is an editorial board member of the Chinese Journal of Dental Materials and Instruments and Dental Research & Application as well as an international editorial board member for the Shanghai Journal of Stomatology and the Journal of Dental Sciences. Dr. Li has authored 110 articles and book chapters and 169 abstracts. In addition he has presented 132 oral & poster presentations.
Dr. Li has earned grants of over $18.4 million since coming to the United States – of which approximately $11.4 million have come through the LLU Center for Dental Research.
Dr. Li has been an exemplary colleague, mentor, and friend to faculty and students in the School of Dentistry for the past 17 years. During his tenure at Loma Linda, he has helped numerous clinical faculty become involved in research programs that have enabled them to achieve faculty rank promotions. In addition, he has helped to build the student and resident research programs to a level that has enabled LLUSD students to garner many state and national awards.