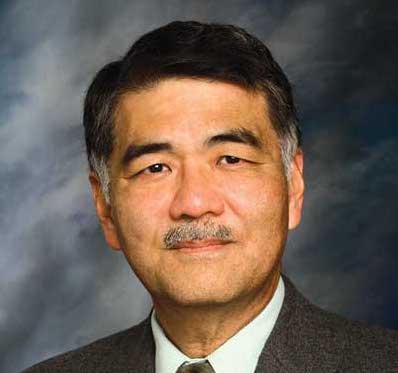 By Douglas Hackleman - August 24, 2016
Wayne K. Tanaka, DDS, associate professor, Department of OMFS, concluded a 23-year teaching relationship with LLUSD on July 31, 2016. As a Diplomate, American Board of Oral and Maxillofacial Surgery, Dr. Tanaka was the School's predoctoral program director for Oral and Maxillofacial Surgery from 1998 to 2014.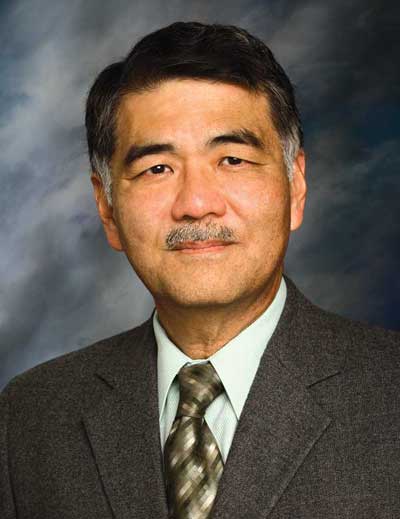 A fourth-generation descendant of an immigrant plantation worker, Dr. Tanaka grew up in Hawaii, the product of an Episcopalian, all boys middle and high school education that was followed by a Bachelor's degree in biology from the University of Hawaii, Honolulu, and a DDS from the University of Washington School of Dentistry, Seattle, in 1976.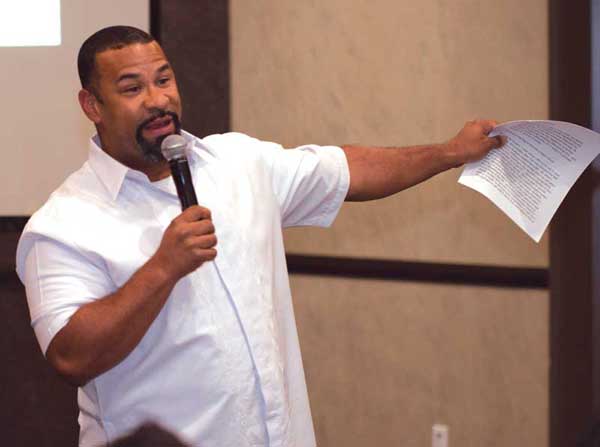 Dr. Tanaka joined the United States Air Force in 1976 to take a General Practice Residency at the USAF Hospital at Davis-Monthan Air Force Base, Arizona, and then in 1983 completed the oral and maxillofacial surgery residency at Wilford Hall USAF Medical Center at Lackland Air Force Base, Texas, that led to his American Board of OMFS certification in 1985.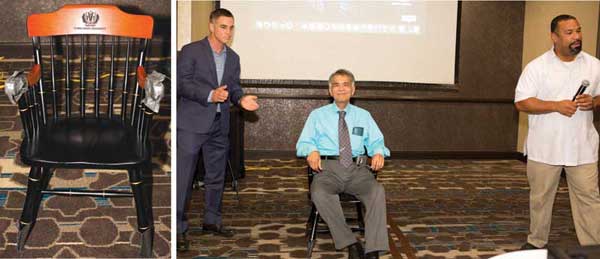 During his over twenty-one-year military career (1976-1997), Dr. Tanaka achieved the rank of colonel while serving in positions that reflected his increasing professional responsibilities: general dental officer; oral and maxillofacial surgeon; chief of oral and maxillofacial surgery (OMFS); command dental consultant in OMFS; and chair, departments of OMFS on military bases in the United States—Arizona, California, Nebraska, and New Mexico—and in Japan and Germany.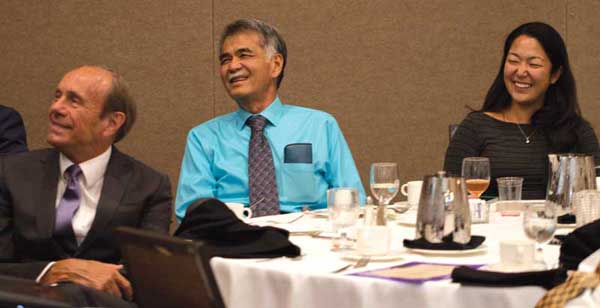 In March 1993, Dr. Tanaka joined the Department of Oral and Maxillofacial Surgery at Loma Linda University School of Dentistry as an assistant professor on a voluntary status. He served in this capacity until June 1995, when he was transferred to Offutt Air Force Base, Nebraska.
In December, 1997, he retired from the Air Force and returned to the School of Dentistry to teach full time as an associate professor in the Department of Oral and Maxillofacial Surgery. In 1998, he was appointed director of the OMFS predoctoral program, a position he held until 2014.  Between 1998 and 2000, he also served as interim chair and interim residency director of the department,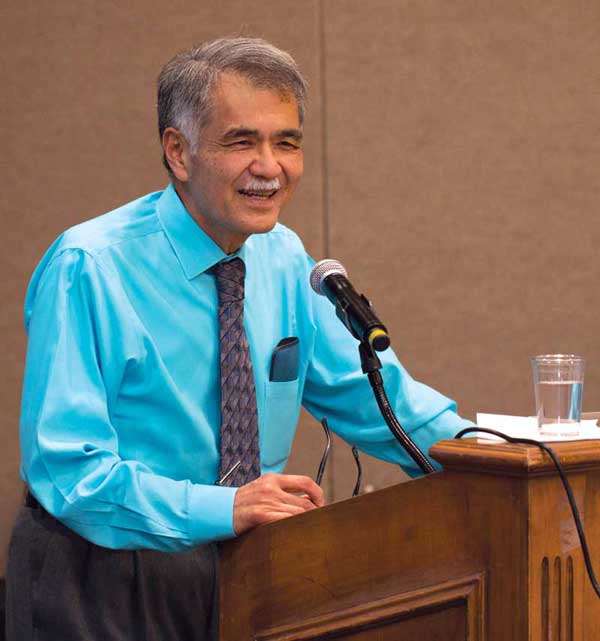 Dr. Tanaka is most proud of initiating the School's pre-doctoral IV Sedation Honors Program that he established in 2002.  Two or three students would negotiate a rigorous academic and clinical program to achieve competence in this advanced technique and also become much more adept at interpreting medical history and managing medical emergencies.  Eventually, the program achieved the status of a course (OMFS 817) for which the students received 1.5 units.  Dr. Tanaka is especially grateful to the OMFS staff, the Department of Dental Anesthesiology, and to Mike Boyko, DDS'75A, MPH, assistant professor, OMFS, and his former students Holli Riter, DDS'98, associate professor, Division of General Dentistry, and Neal Johnson, DDS'08, PhD, associate professor, Dental Anesthesiology, for their help in making this program a success.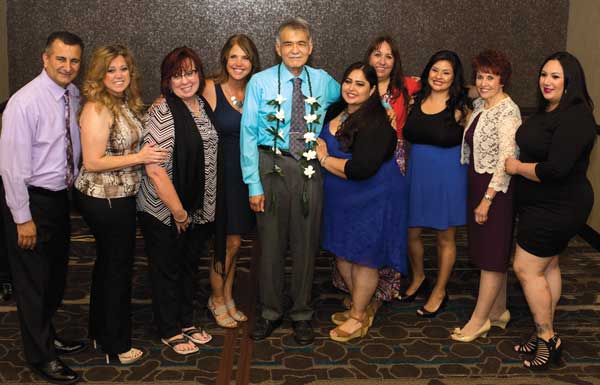 Like most faculty, he enjoyed the challenges and rewards of teaching students and residents.  With students, he especially enjoyed seeing the "Aha!" moment when everything started to come together.  He was always impressed by the preparation and thirst for knowledge of dental hygiene students who would be in his clinic for experience in local anesthesia.  For residents, he enjoyed watching their growth not only in knowledge and skills but also organization and leadership.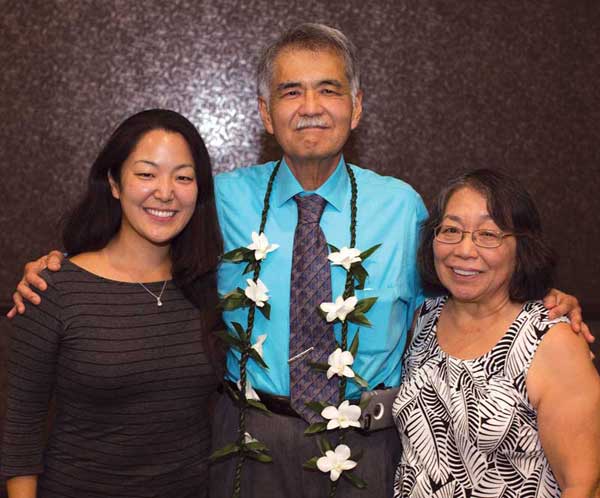 Dr. Tanaka also expresses especially positive thoughts about the significant strength and cheer he found in his support staff, especially their dedication to patient care and enthusiasm for continuing education.  The latter included realistic emergency response training he provided.  He also affirms his staff for their acquisition of meaningful Oral Surgery Assistant certificates that are recognized by LLUSD as a status worthy of enhanced remuneration.  And he speaks happily of the very warm, collegial relationship that developed between OMFS and Dental Anesthesiology over the years he was involved.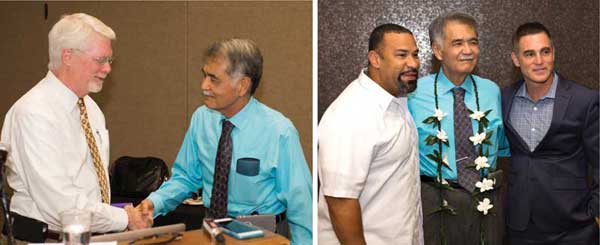 The LLU School of Dentistry awarded Dr. Tanaka its School Distinguished Service Award in 2013 for his contributions to the dental profession and for his commitment to the education of its students.
As a board certified oral and maxillofacial surgeon, Dr. Tanaka has been an active staff member of three Inland Empire hospitals (Arrowhead Regional Medical Center, Loma Linda University Medical Center and Riverside County Regional Medical Center) where he treated patients with facial trauma, head and neck infections, and other pathological conditions.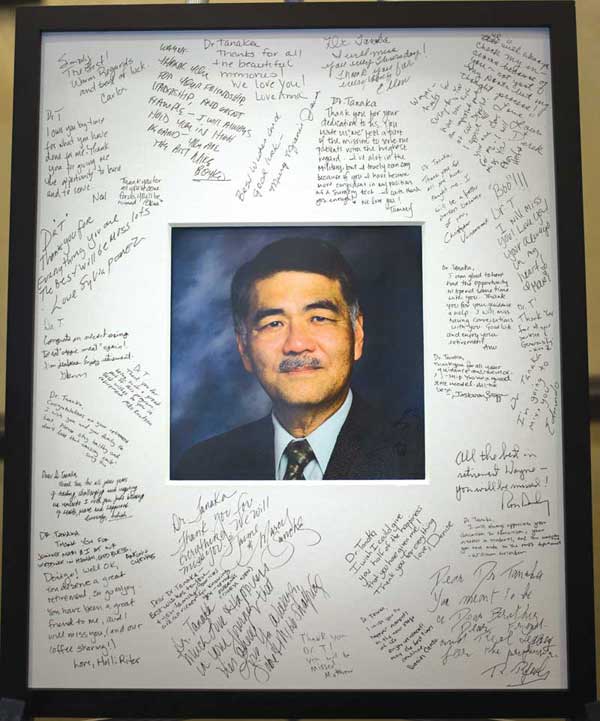 Retirement, Dr. Tanaka says, may provide him the time to create for his model railroad collection a number of dioramas. And the additional time will give him more opportunity to continue his interest in military history—especially that pertaining to South Africa. He can take conversationalists into the weeds on the Zulu War fought in 1879 between the British Empire and the Zulu Kingdom.
Dr. Tanaka and his wife, the former Cynthia Uyehara (a trained florist and certified front office manager), have two adult children—a lab technologist son who works for a biotechnology company in the Bay Area and a daughter in Orange County who is a biologist working as an environmental consultant.
The couple has a five-year plan to return to Honolulu, Hawaii.