By Douglas Hackleman - November 29, 2016
Tord Lundgren, DDS, PhD was appointed chair, LLUSD Department of Periodontics, October 2016.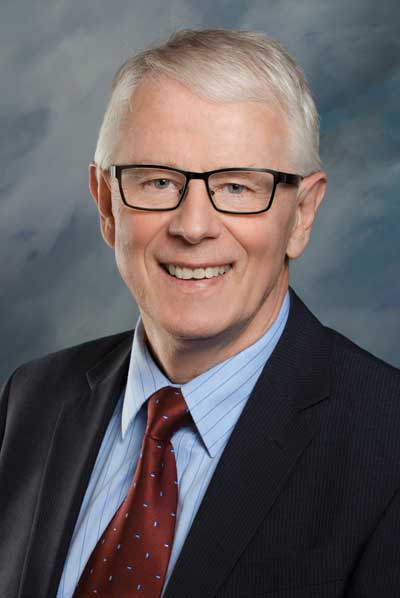 Having taught in LLUSD's Advanced Specialty Education Program in Periodontics from 1999 to 2006, Dr. Lundgren returned to the School in May 2015 as a professor in the Department of Periodontics and five months later was assigned as the department's interim chair.
He earned his Dental Degree (DDS) from Umeå University, Sweden in 1975, and completed residency programs in periodontics at the University of Lund, Sweden in 1982, and at Loma Linda University in 2001.  His PhD degree in odontology was accomplished at the University of Malmö, Sweden in 2004.
Dr. Lundgren maintained a position as chairman and consultant periodontist at the Norrbotten County Dental Specialty Center in Sweden from 1982 to 1999, focusing on periodontics and dental implantology.  Prior teaching experiences include appointments as program director for the graduate programs in periodontics at Loma Linda University, University of California, San Francisco, and the University of Florida.
Dr. Lundgren's most recent appointments were with the King Faisal Specialist Hospital & Research Center in Jeddah, Saudi Arabia, where he served as chairman, professor, and senior consultant at the Department of Dentistry and also as an adjunct professor at the University of Florida.
Dr. Lundgren is married and has four children—three live and work in Sweden and one is studying at La Sierra College. Dr. Lundgren's extraprofessional interests include family life, sports, music, and dogs.