By Douglas Hackleman - February 28, 2017
The LLUH Board of Trustees honored Tom Rogers, DDS'83, MPH'96, MA, professor and director, Faculty and Leadership Development, on May 24, 2016, with special recognition for his 18-year endeavor to educate LLUSD dental students on best practices for providing oral health care safely and compassionately to dental patients with HIV-AIDS. His efforts include 14 years directing the $300,000 annual Health Resources and Services Administration (HRSA) grant in support of teaching future providers how to best serve this at-risk population.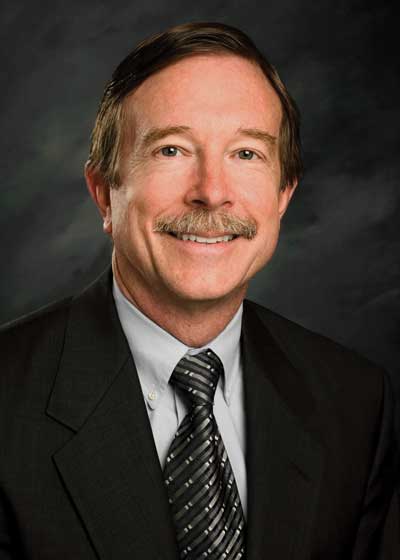 LLUSD is one of 12 American dental schools trusted with this HRSA appropriation. More than 1,600 of the School's dental students and about 600 dental hygiene students have received this training that includes didactic presentations, interviewing patients, reviewing standard patient cases, making presentations to faculty, and providing direct clinical care of HIV-positive patients. LLUSD has made this training a requirement for graduation since the inception of the program.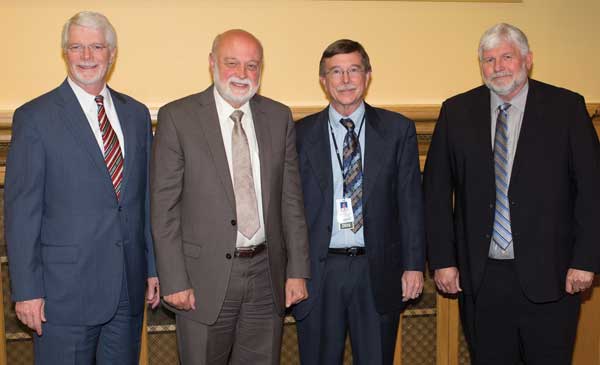 Dr. Rogers graduated in 1971 from University of California, Berkeley, with a BS in conservation biology. After graduation, he took a job as a marine biologist with a civil engineering firm (1971-1975), followed by a position as the environmental review officer of San Bernardino County (1975-1978), and then served as senior scientist and office manager with an environmental engineering firm (1978-1979). While working these positions, Dr. Rogers completed a master's degree in marine biology at California State University–Long Beach in 1977.
Wanting a career with a focus on helping people, Dr. Rogers entered LLU's School of Dentistry in 1980, but continued to work part time as an environmental consultant through the first two years of his dental education.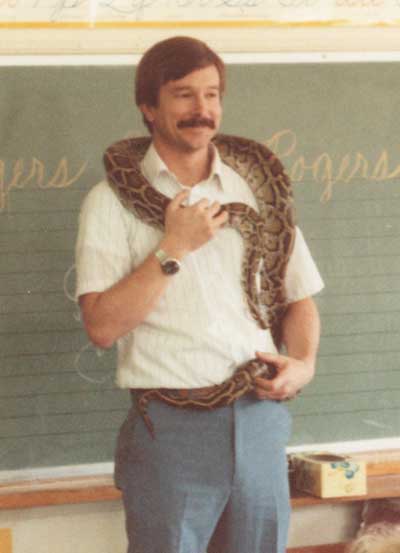 When Dr. Rogers graduated in 1983, Will Nation, DDS'76, encouraged him to remain in the Loma Linda area and establish a private practice. He remodeled a house in Redlands on Brookside Avenue to house what became a thriving dental practice.
Concurrently, Dr. Rogers began teaching at his alma mater in 1984 as a volunteer instructor in the School of Dentistry's Department of Oral Surgery. He transitioned to a part-time position with the Department of Restorative Dentistry in 1992 and was appointed assistant professor in the Department of Dental Educational Services in 1994.
On a continuous learning track, in 1994 Dr. Rogers entered the LLU School of Public Health MPH program. At that time he decided to relinquish his private practice in 1995 because of a genetic blood clotting condition. He received  an MPH degree in 1997 and became an alumnus that same year of the AADS Summer Program Career Development for Faculty Leaders—an immersion workshop for junior faculty members.
Also in 1996, Dr. Rogers assisted in a collaborative effort between the School of Dentistry and the School of Public Health to organize a dental clinic at the SAC Health System/Norton Clinic in San Bernardino. He created a proposal for grant funding and developed a fee schedule for the clinic's services.
In 1997, Dr. Rogers and Mike Fitzpatrick, DDS'87, professor, International Dentist Program (IDP), initiated a pilot-mentoring program in the School of Dentistry's predoctoral clinic with the support of Steven Morrow, DDS'60, MS'87, associate dean, Advanced Education. This program evolved into the School's group practice model in 2001.
In 1998, Dr. Rogers became interested in the challenges that HIV disease presents to dental professionals. In 2002, he applied for and was awarded a Community-based Dental Partnership Program grant funded under the Ryan White CARE Act by the federal Health Resources and Services Agency. This program has significantly enhanced the education of senior dental, IDP, and dental hygiene students.
Dr. Rogers' service to the School, his profession, and humanity is further distinguished by his proactive mission orientation that began 19 years ago with a trip to Ecuador. "That first trip to Ecuador was a wakeup call," Rogers said. "It was a life-changing experience." He had acquired an international outlook through his Rotary Club involvement, "but it was different when I went there."
Since 2003, Dr. Rogers has organized annual service learning trips to Nicaragua for dental and dental hygiene students during summer break that are supervised by LLUSD faculty and alumni. His groups set up clinics at a number of locations throughout Nicaragua that include Managua, San Marcos, and Boaco.
 "You just don't see these types of conditions here in America," Dr. Rogers says. "Everyone works so hard at these service learning clinics," Dr. Rogers emphasizes. "There are no slackers. We are very tired at the end of each day. But it's a drop in the bucket," he adds. "We could be down there full time, 52 weeks a year and seven days a week and still couldn't meet the need."
Several years ago, Dr. Rogers obtained a Rotary Foundation grant to construct a clinic at a coffee cooperative and helped broker an agreement with a Nicaraguan dental school to provide ongoing oral healthcare services to the cooperative's approximately 5,000 workers and their families.
In 2005, Dr. Rogers was elevated to associate professor in the Department of Restorative Dentistry, and then in 2009 was appointed director of Faculty and Leadership Development, a role in which he assists faculty in documenting clinical, scholarly, and service activities that apply toward professional promotions. In 2015 he was appointed as a School of Dentistry representative to the Loma Linda University Institute of Health Policy and Leadership.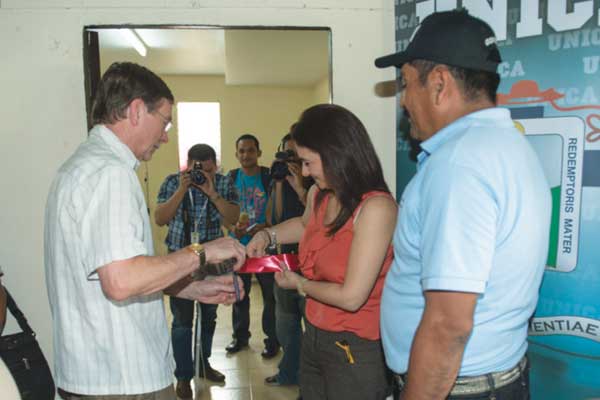 Dr. Rogers' has rendered important service to the School by his effective coordination of two accreditation site visits (2002 and 2009), and his significant role in the 2016 site visit that resulted in excellent outcomes for the School.
Dr. Rogers was recognized for his contributions to Loma Linda University and to the wider world community at the 2014 Conferring of Degrees with the School Distinguished Service Award. He was recommended for promotion to professor in 2016.
For 46 years Dr. Rogers has been married to Jan, his favorite nurse. The couple has three adult children. A lifelong lover of the ocean and surfing, he caught his last wave in 2010.