By School of Dentistry - March 5, 2015
Attendees of the 55th School of Dentistry Alumni Student Convention at the Loma Linda University Centennial Complex enjoyed the opportunity, Thursday, February 5, of witnessing the annual research project presentations initiated months earlier by third year dental students and senior dental hygiene students under the guidance of faculty mentors. Alumni had the opportunity not only to be reminded of their own table clinic experiences but also to acquire continuing education credits by viewing all the student research presentations and completing the table clinic questionnaire.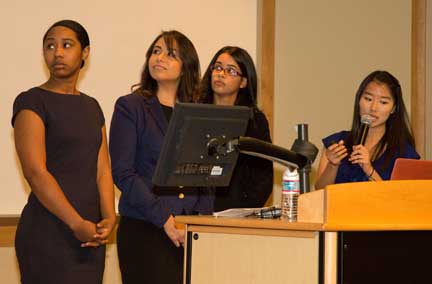 LLUSD Dean Ron Dailey, PhD, was "pleased to congratulate each of the student research teams that presented their findings at the Alumni Student Convention. Their hard work, and the oversight of their faculty mentors, was recognized by the alumni, faculty, and students who attended."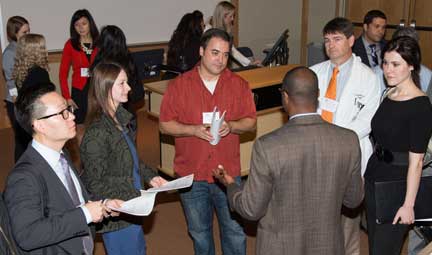 Robert Handysides, DDS'93, associate dean for Academic Affairs, on behalf of the research course faculty, mentors, and student participants, expressed his appreciation for the various kinds of support that the students' research efforts received from Yiming Li, PhD, DDS, MSD, associate dean for Research, and the Center for Dental Research that he directs—oversight for IRB applications, project conduct protocols, laboratory facilities, and financial support for printing, catering, and nearly $5,000 in prize money.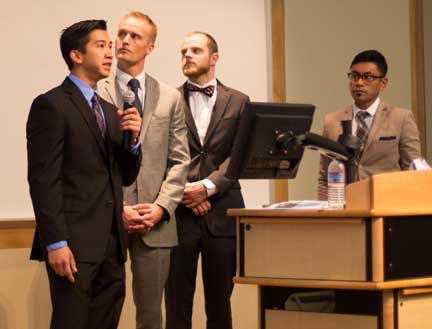 The 15 research presenting teams listed and pictured below were selected by a panel of judges to present their research projects at annual meetings in Boston for the American Dental Education Association (March 7-10) and the International Association for Dental Research (March 11-14), as well as to compete for awards at the California Dental Association and California Dental Hygiene Association student table clinic competitions on Friday, May 1, in Anaheim.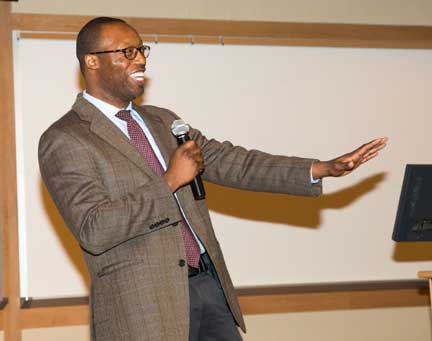 Scientific category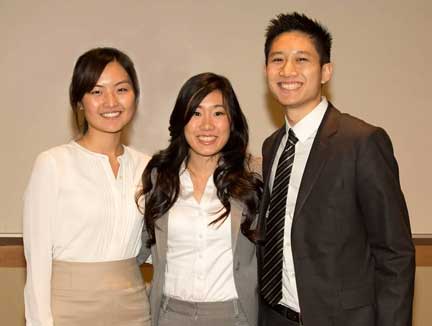 First Place
Students: Ga Yeun Lee, Alvina Chow, Daniel Choi
Difference in the Prevalence of the Second Mesiobuccal Canal between Caucasian and Malaysian Maxillary First Molars
Mentor: Dr. Mahmoud Torabinejad
Second Place
Students: Nicholas Oster, David Bowen, Sally Kim, Joseph Kim
The Efficacy of Pressure Cookers for Sterilization
Mentor: Dr. Doyle Nick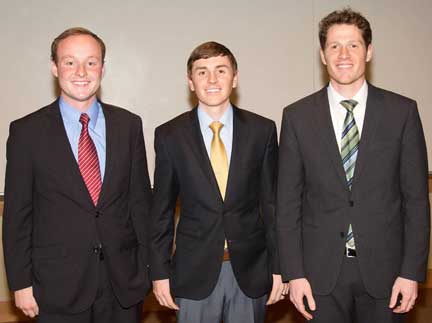 Third Place
Students: Preston Stewart, Brett Jessen, Colby Haines
Third Molar Orientation and Periodontal Pathology
Mentor: Dr. Greg Mitchell
Clinical category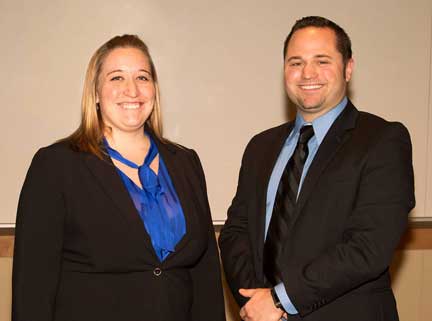 First Place
Students: Kari Mann, Alexander Reimann
The Association of Oral Erosive Lichen Planus with the Occurrence of Thymomas
Mentor: Dr. Susan Richards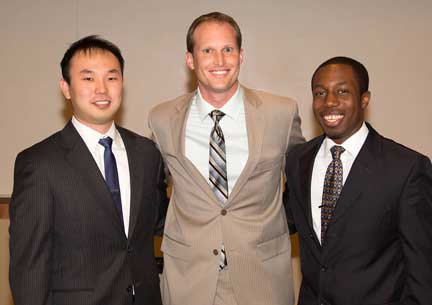 Second Place
Students: Brian Park, Greg McEwen, Douglas Nyakundi
Current Trends in Direct and Indirect Restorations Placed at LLUSD
Mentors: Dr. Iris Choi and Dr. Wendy Gregorius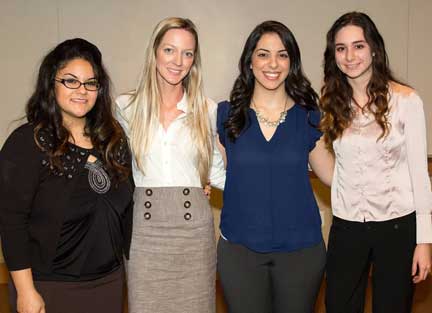 Third Place
Students: Maria Hadi, Theresa Baldwin, Natalie Sayegh, Clara Mora
Patient Awareness of Oral Cancers and the Role of Dentists in Increasing Patient Knowledge
Mentor: Dr. Susan Richards
 
Community category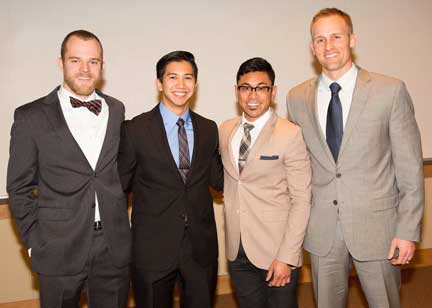 First Place
Students: John Buie, Michael Cervantes, Paul Quinto, Michael Cooley
Factors Influencing Oral Health Disparities in the Inland Empire     
Mentors: Dr. Iris Choi and Dr. Wendy Gregorius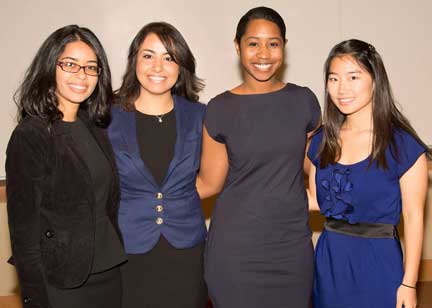 Second Place
Students: Mainer Flores, Martina Mikhail, Ashley Akins, Ellen Park
Particulate Matter Air Pollution and Oral Health
Mentors: Course Directors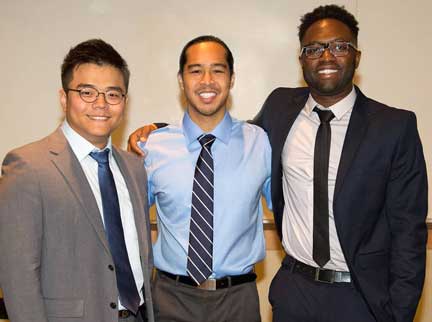 Third Place
Students: Steven Sohn, Andrew Correces, Gaetan Tchamba
Knowledge and Perception of Photofunctionalization of Titanium Dental Implants: A Cross-Sectional Study Among Dentists
Mentor: Dr. Erik Sahl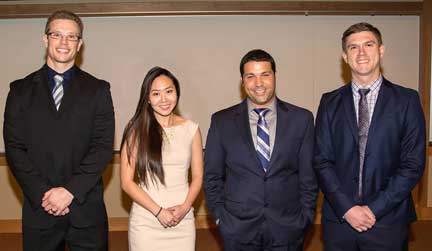 Fourth Place
Students: Brandon Soelberg, Urie Lee, Carlos Poni, James Fedusenko
Is there a Correlation Between the Amount of Evidence Presented to Dental Students and the Quality of their Dental Work?
Mentors:  Course Directors
Dental Hygiene student researchers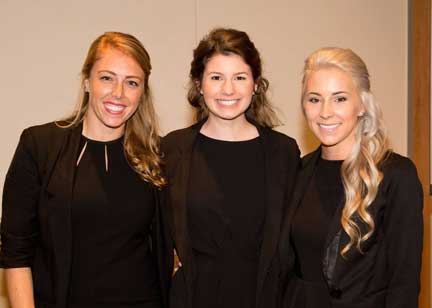 First Place
Students: Emily Pool, Kelsey Johnson, Brittney Koepsell
Transference of Bacteria by way of Periodontal Probing
Mentors: Associate Professor Marilynn Heyde and Dr. Eric Chen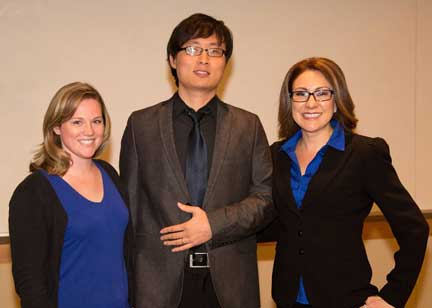 Second Place
Students: Stephanie Karn, Jaeok Kim, Susannah Diaz
The Abrasiveness of Novel Gel on Dentin and Composite Resins as Compared to Conventional Dentifrice
Mentor: Assistant Professor Shelley Hayton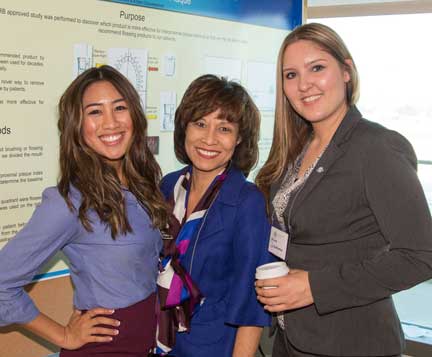 Third Place
Students: Audrey Alcantara, Prof. Shirley Lee, Kristen Schwieterman
Dental Water Flosser versus Dental Floss and its Efficacy on Plaque Removal
Mentor: Associate Professor Shirley Lee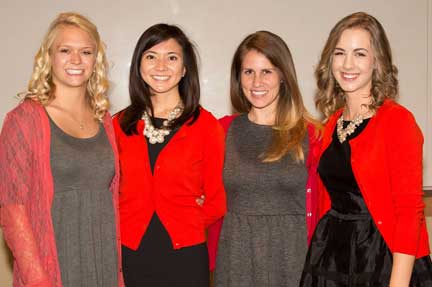 Alternate one
Students: Haley Mohn, Angelica Daksla, Kelsey Nanchy, Kira Merritt
Effectiveness of Wear Indicator Cards in Deciding When to Replace Ultrasonic Inserts
Mentor: Assistant Professor Shelly Withers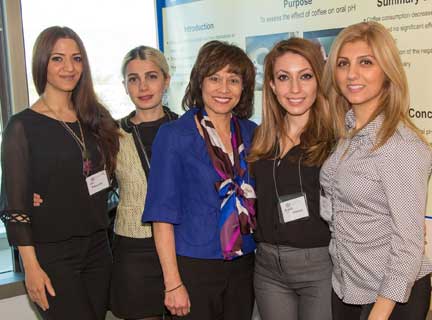 Alternate two
Students: Ani Alexander, Lala Dasardareh, Prof. Shirley Lee, Argineh Gherzian, Carolin Gharabeki,
Coffee and Oral pH
Mentor: Associate Professor Shirley Lee
Research project judges included
Robert Walter, DDS'99, MSD, associate professor, Department of Restorative Dentistry
Les Arnett, DDS, MS'68, professor, Department of Periodontics
John Won, DDS'05, associate professor, Department of Restorative Dentistry
Erin Stephens, DDS'10, assistant professor, Department of Oral Diagnosis, Radiology, and Pathology
Mark Estey, DDS'98, associate professor, Department of Restorative Dentistry
Dwight Rice, DDS'96, associate professor, Department of Oral Diagnosis, Radiology, and Pathology
Wendy Gregorius, DDS'07, MSD'11, assistant professor, Department of Restorative Dentistry
Heidi Christensen, DDS'83, MS, chair, Department of Oral Diagnosis, Radiology, and Pathology
Debra Zawistowski, BS'05 (RDH), assistant professor, Department of Dental Hygiene
Scott Peterson, account manager, Johnson & Johnson Healthcare Products