By School of Dentistry - February 25, 2013
"Vulnerability provides the occasion for service," John Brunt, PhD, pastor, Azure Hills, SDA Church, told a large gathering of family, friends and faculty in his homily, "The Power of Weakness," delivered February 8, 2013, for the LLU School of Dentistry's annual Student Dedication Service.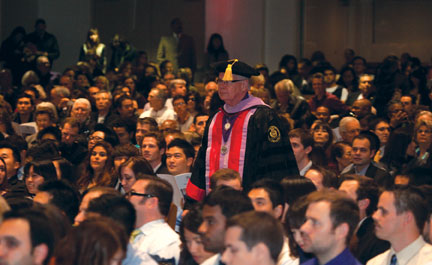 Dr. Brunt revised Loma Linda University's public promotion campaign slightly into "many weaknesses, one mission," mostly on the strength of the Apostle Paul's second letter to the Corinthians in which he wrote, "I boast only in my weakness" and insisting enigmatically that "when I am weak I am strong."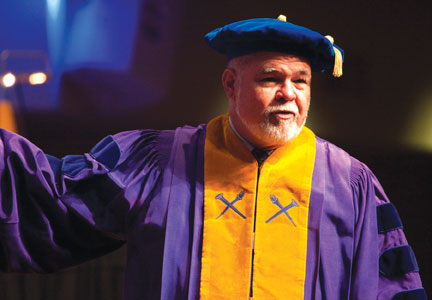 A rendering of Tis So Sweet to Trust in Jesus, by Brendan Hay, D1 (piano), Janelle Junn, DH, Sr. (violin), and Robert Saunders, D1 (violin), provided a natural segue to the presentation by Mike Boyko, SD'75A, MPH, assistant professor, Oral and Maxillofacial Surgery, of the Award for Christ-like Service to Richard Lim, D4—an award that includes a scholarship.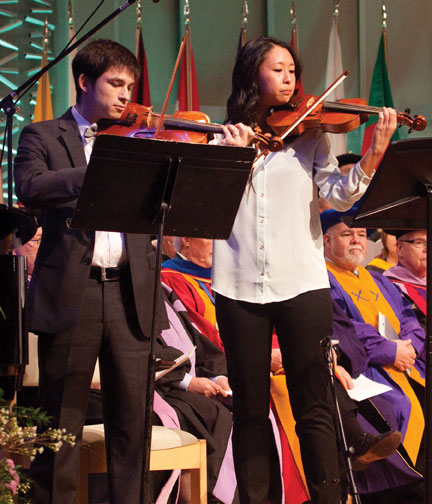 Assembled at the University Church during LLUSD Alumni Student Convention 2013, the first- and final-year dental hygiene, doctor of dentistry, and International Dentistry Program students—334 in all—crossed the stage individually to receive embossed Bibles (first year) and monogrammed white coats (graduating classes) courtesy of the LLUSD Alumni Association.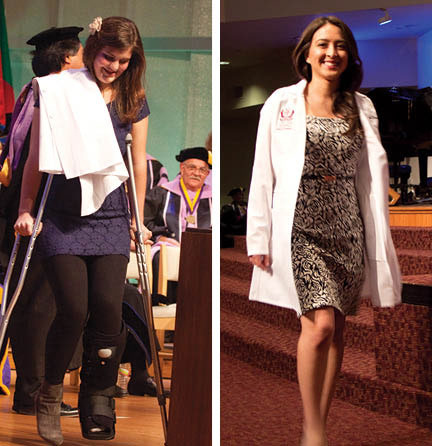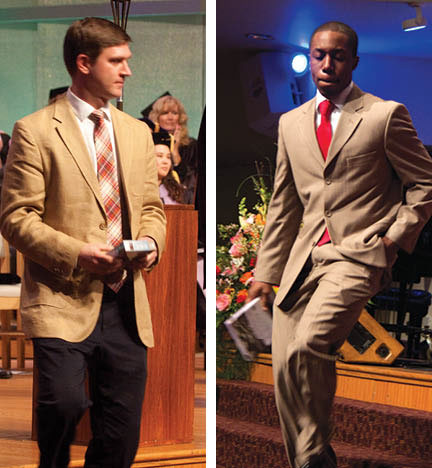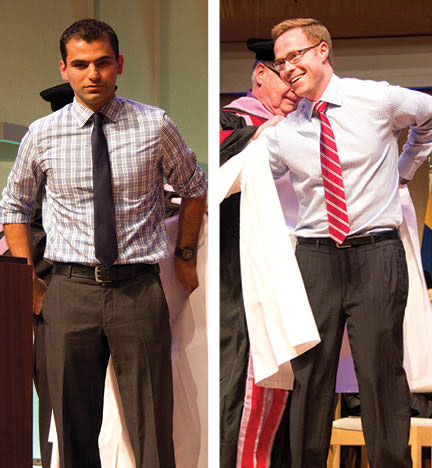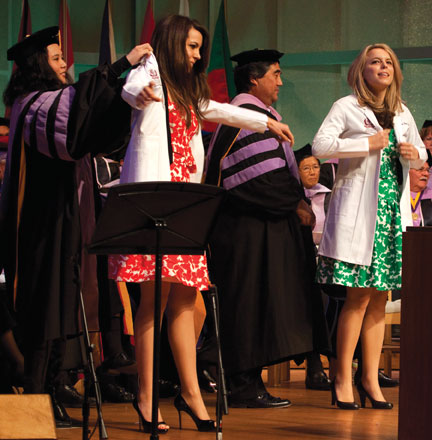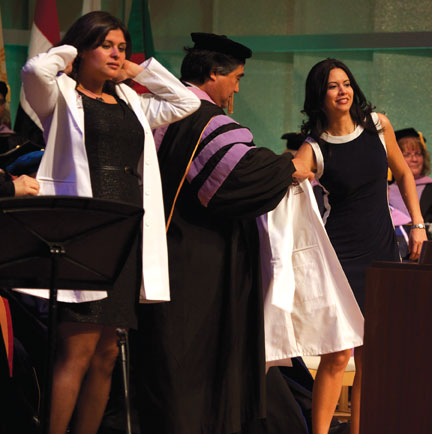 With all Bibles received and all white coats donned, Gary Chan, SD'89, MS'95, offered a prayer of dedication and Iris Choi, SD'10, assistant professor, Department of Restorative Dentistry, led the students, and the many dental professionals attending, in a recitation of the School's seven-point Dental Pledge.
A musical blessing—Go Light Your World—was provided by a vocal ensemble backed by senior dental students David Roquiz, cello; Dominique Hunt, piano; Anthony Craig, bass; Luke Byrd, djembe.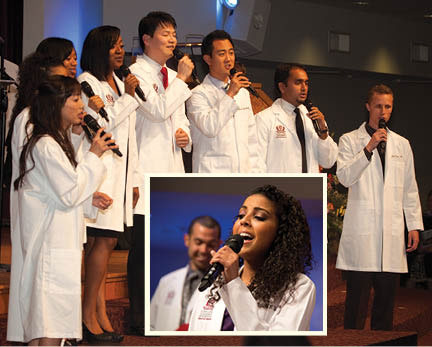 The benediction was pronounced by Fred Kasischke, DMin, associate dean, Admissions & Service Learning.