By Anonymous - July 31, 2012
Hundreds of children visited the School of Dentistry's booth Wednesday, March 16, 2012, during Loma Linda University's annual Children's Day on the north lawn between the School of Dentistry and the University Church. Each child had the opportunity to learn optimal tooth brushing technique from oral healthcare professionals by practicing on the mouths of a variety of stuffed animal characters from well-known television shows and movies.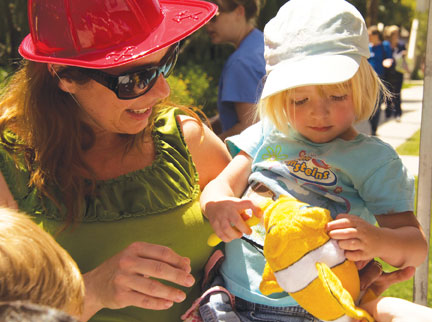 Visitors to the dentistry booth also received a tour of the School's Mobile Dental Clinic.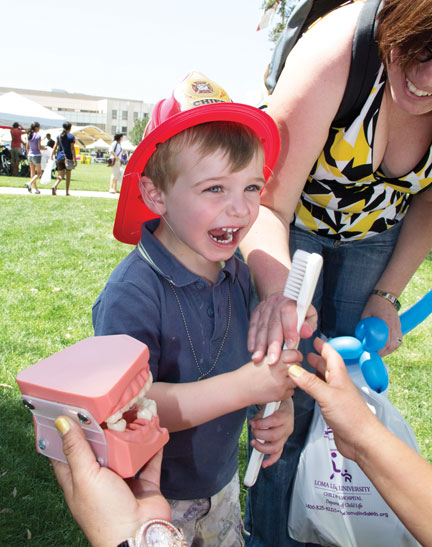 With the help of Stella Suba, RDA, CBA, Jeri Fowler, assistant director, Dental Alumni Association, organized and staffed the School of Dentistry's booth with residents from the Advanced Education Program in Pediatric Dentistry and dentist volunteers from the Jerry L. Pettis Memorial Veteran's Medical Center.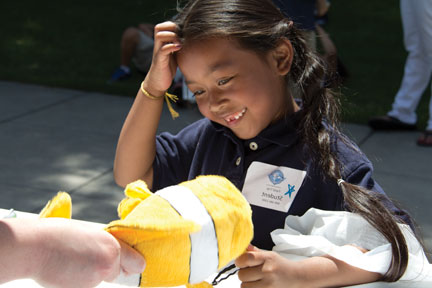 Coordinated by LLU Children's Hospital representative Dorothy Brooks, the Children's Day event provided health education to 1,703 visitors—1,248 children and 455 adults.