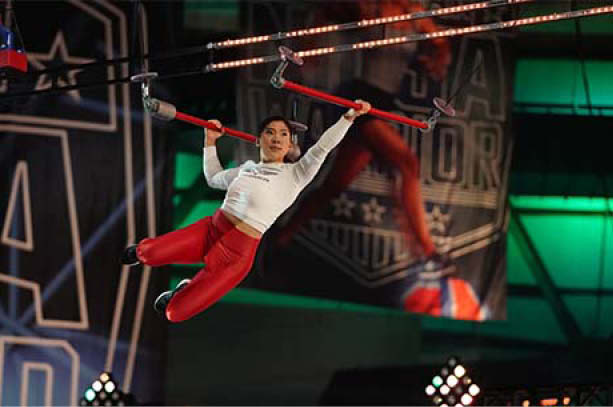 By Douglas Hackleman - September 23, 2021
Sarah Chang, D3, daughter of Steve Chang, DDS'91, competed June 7, 2021, on the thirteenth season of NBC's American Ninja Warrior during the second episode of qualifiers.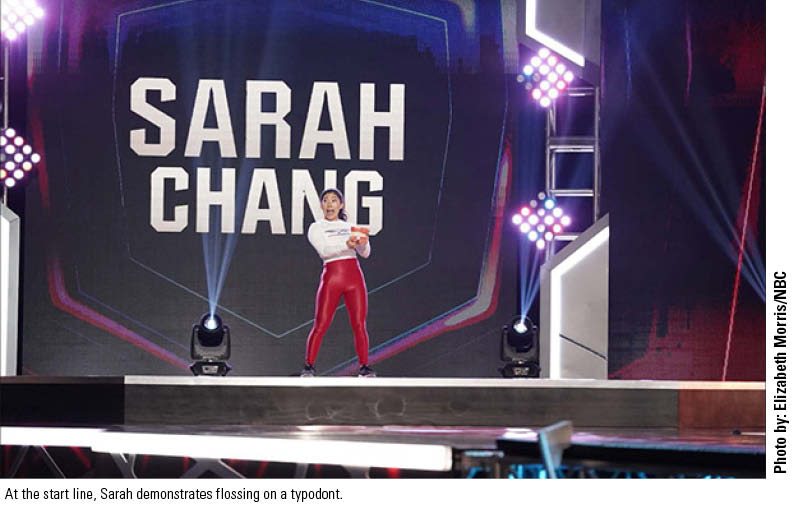 It takes a lot of athleticism and major conditioning even to qualify to compete in the radically challenging televised obstacle course that athletes from across the country attempt to conquer. But LLUSD class of 2022 dental student Sarah Chang's assiduous training, and a boffo application video, earned her a shot at glory and the $1 million ultimate winner's prize.
At an imposing 4'10," she is the shortest Ninja contestant ever to complete an obstacle. Sarah flossed for a moment on the start line to communicate that she's a future dentist. Celebrating her triumph over each of three obstacles, she negotiated the Shrinking Steps, handled Weight For It, and charged across Broken Bridge before, like so many others, meeting her Waterloo on Tipping Point.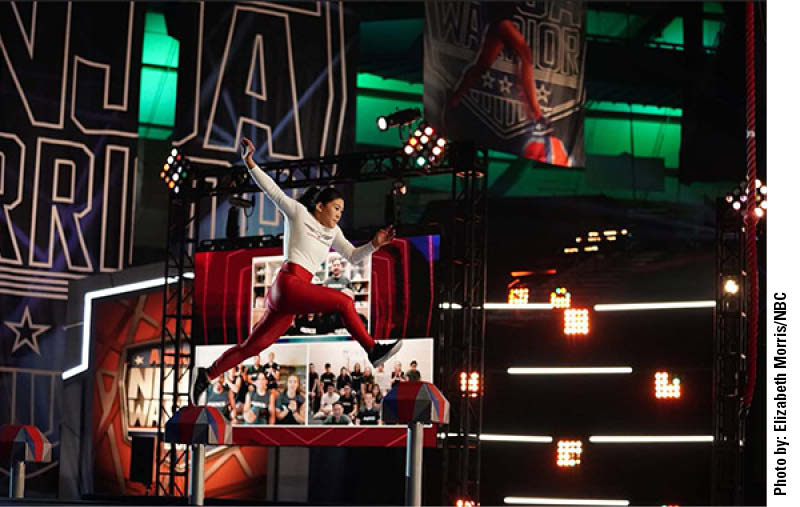 77 challengers, less than 10 finished the course.
It was at Southern Adventist University that Sarah began physical conditioning that also exercised her belief that we have a spiritual obligation to make the most of what God has given us.
By December of 2019 Sarah had the conditioning and the confidence to apply for the opportunity to challenge the daunting obstacle course that comprises the American Ninja Warrior competition. An online application form asks for pretty basic stuff and an opportunity to explain why the applicant should have the opportunity to compete.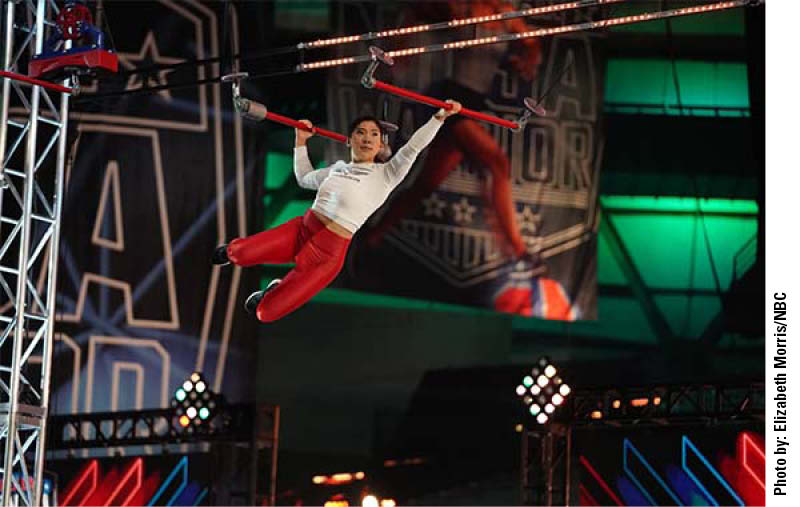 Four years ago (season 9), there were 77,000 applicants to compete in the show. And so it was, Sarah says, "a special moment" when she received a phone call from NBC producers saying that her application communicated personality, energy, and a great work ethic—and she would be competing in the second episode of season 13.
Although she missed out on the $1 million prize, Sarah will always have memories of her spectacular effort on national TV and video to back them up. Soon she will have a career in dentistry and lifestyle habits that will serve her well in every endeavor.  As of late August 2021, the senior dental student is concentrating on passing her upcoming board exams. Thanks to her dad, Sarah came to dental school very familiar with the profession and LLUSD's commitment to service that she and her three younger siblings have experienced on countless mission trips with their dental alumnus father (Dr. Steve Chang is a founding board member and president of the Palau Adventist Wellness Center). She looks forward to practicing general dentistry but also expresses an interest in exploring pediatric and esthetic dentistry.
Sarah believes life is an opportunity to glorify God, and she says she has found her "why" in an amalgam of faith, health, and service.