By School of Dentistry - November 2, 2012
Assuming the reins of the Department of Restorative Dentistry, Ronald Forde, SD'82, MSD'11, faces the School of Dentistry's clinic cohort (students, patients, and faculty) with well-established equilibrium. His extensive world travel began in his youth when he emigrated from Barbados to Canada. College-educated in Alabama, he arrived at LLUSD to join the class of 1983. Since that time Dr. Forde has practiced dentistry in Zaire (six years) and Zimbabwe (10 years), returning to the States to complete a prosthodontics residency at LLUSD in 2010.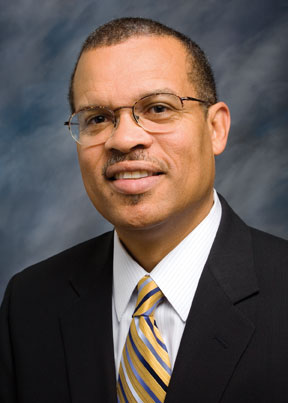 Dr. Forde's expanding dental skills began during the early years in Africa. In dental school, he recalls, he had relied principally on handouts and notes to learn the basics of dentistry. Isolated from other professionals, he found textbooks to be what he called his "security blanket." During three-week mission furloughs, he observed at LLUSD oral surgery and other procedures that would never occur in his mission area unless he performed them.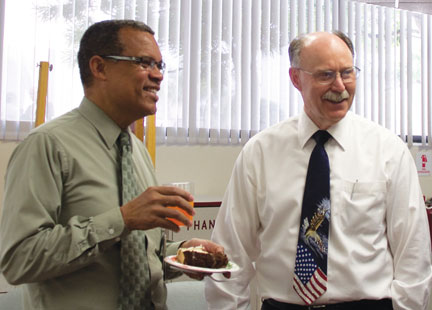 His teaching skills were honed by necessity. There being no trained office staff in the area, Dr. Forde recruited and trained his office staff. Along with the indigenous population, he treated patients who worked for the Peace Corps, USAID, and World Vision. It was an opportunity to provide his dental associates an education in oral health and care. Under Dr. Forde's tutelage, there were others who were trained to provide basic dental care in more remote settings. Later, facing a difficult case, the bush "dentist" would call Dr. Forde, who would talk him through the procedure. Licensure was no problem for the new "dentist" practicing in a country with no dental school.
 
Returning to his dental alma mater in 1999, Dr. Forde became director of Service Learning, bringing insights from his years in Africa. He oversaw senior dental students as they rotated through community clinics, becoming perhaps the only faculty member with the privilege of working one on one with every graduate. He also oriented students for overseas mission service and outfitted their trips, packing dental units and supplies at the warehouse then checking them after the trips for any needed maintenance. He also accompanied students on some of these trips.
 
Embarking on the Advanced Education in Prosthodontics at LLUSD in 2006, Dr. Forde completed the course in 2010 and presented his research, "Changes in the Retentive Force of Locator Attachments at Selected Angulations," in 2011. He then accepted an assignment as prosthodontics faculty for the International Dentist Program and main clinics. Following this position he came under the tutelage of then Restorative Dentistry chair Dr. Douglass Roberts, whose pending retirement prompted a grooming of Dr. Forde for the position. Dr. Roberts augmented his verbal advice?"Run for the hills; don't look back"?with astutely chosen experiences, exposing Dr. Forde to administrative meetings, regional education meetings, and emphasizing the necessity of expanding the educator's view from a day-to-day focus to incorporate long-term planning, and anticipating curricular changes and additions that would better prepare the graduating dentist to meet the needs of patients in today's world.
 
Recalling the metal Billy club, flack jacket, and riot helmet presented to him by Dr. Roberts at a departmental luncheon, Dr. Forde declares that he is still in a learning phase, seeking to understand "what works and doesn't work." He is asking questions: How can the Restorative Department contribute to the vision of the School? How can we achieve more in-depth and ongoing calibration of the faculty? What revisions of course content will be necessary to prepare students to adapt to a changing professional environment? How can we better evaluate the students' skills and identify areas of weakness so that earlier intervention can be provided? How can separate departments better work seamlessly in treatment planning and the delivery of care?
 
Sharing both passion and insights with the students, Dr. Forde anticipates seeing them become involved in dental care that blends dental proficiency with a sense of mission.