By School of Dentistry - December 11, 2013
Robert E. Meister, DDS'78, MS'84, has been elected president of the California Association of Orthodontists (CAO). For the past six years, Dr. Meister has served as a director on the board of CAO and two years ago joined the executive committee as secretary-treasure. His tenure as president runs from October 2013 to October 2014.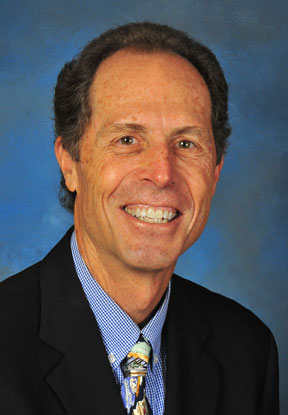 Dr. Meister is an active member of the California Association of Orthodontists, the Pacific Coast Society of Orthodontists, and the American Association of Orthodontists. He also serves as a director from the state of California on the board for the PCSO and recently accepted a position as a PCSO delegate to the AAO House of Delegates. For the past ten years he has served as president of the Academy for Orthodontic Excellence, an orthodontic study club in Newport Beach.
Most recently, Dr. Meister accepted a position with the LLU School of Dentistry as assistant professor of orthodontics with the Advanced Specialty Education Program in Orthopedics and Dentofacial Orthopedics, beginning his teaching duties with the new resident class in July 2013.
Dr. Meister lives in Laguna Niguel with his wife Carolyn and maintains two offices in Laguna Hills and Rancho Santa Margarita. Their sons, Dustin and Blake, reside in southern California, and their daughter, Alyssa, is in the LLUSD dentistry class of 2017.