By Douglas Hackleman - December 2, 2016
Pediatric residents from the LLUSD class of 2015—Drs. Ava Chung, Adi Genish, Pooyan Nasibi, and Minh-Ky Young—all passed their oral clinical board examination in September 2016 and became diplomates of the American Board of Pediatric Dentistry.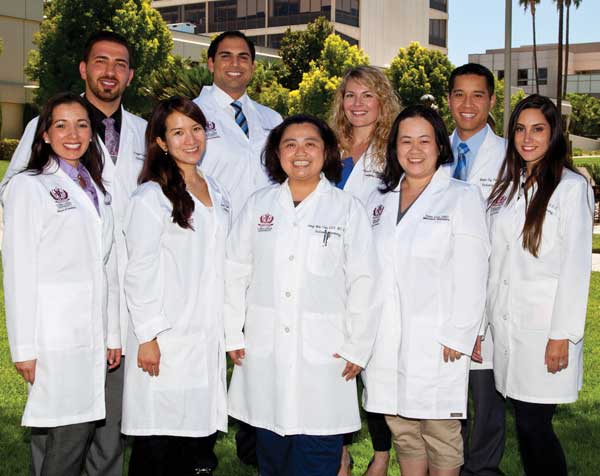 The class of 2015 continues the 100 percent pass rate that began in 2011, on clinical board exams for the American Board of Pediatric Dentistry by LLUSD residents from the Advanced Specialty Education Program in Pediatric Dentistry.
Jung Wei Chen, DDS, MS, PhD, MS, the program's director, says "The 2015 residents all texted me to thank us for the great education they received from LLU."
Not to be exceeded, LLUSD's class of 2016 pediatric residents—Drs. Ryan Baker, Luz Adriana Cuellar, Xuan Lam, and Amanda Zenthoefer—passed their written exam in June, keeping intact the program's record of 100 percent passes for the written board exam.