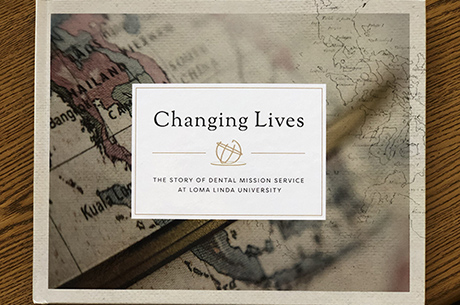 By Douglas Hackleman - April 25, 2019
NASDAD was established in 1943 by a few like-minded Seventh-day Adventist dentists for the express purpose of encouraging the General Conference of SDA to found a school of dentistry on the Loma Linda University campus.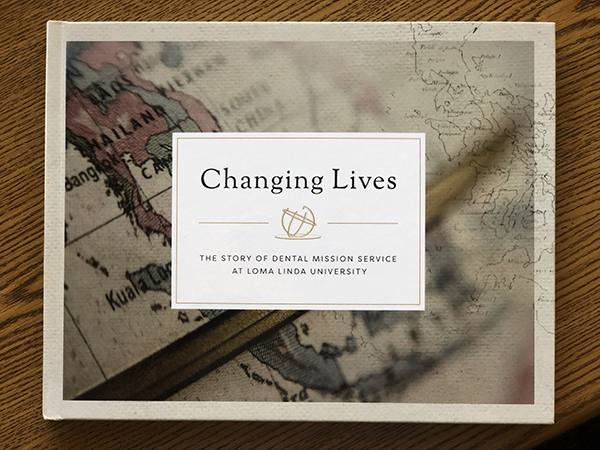 Seventy-six years later, the National Association of Seventh-day Adventist Dentists has published its first book, Changing Lives: The Story of Dental Mission Service at Loma Linda University, that celebrates the ultimate success of its lobbying effort—the extensive, compassionate, oral healthcare provided by alumni of the LLU School of Dentistry to "the least of these" all over the world.
The compelling stories captured in Changing Lives represent the realization of NASDAD's effort not only to establish the School but of the graduates whose service embodies the reason for its establishment. Changing Lives' stories exemplify 64 years of dental care to myriad underserved locations.
And exemplify they do. In the coffee table book's 148, four-color pages, the service of thirty-some LLUSD dental professionals to otherwise care-forsaken places on six continents are limned by the just-so, evocative language of Edna Maye Loveless, PhD.
Changing Lives' heartfelt stories of sometimes harrowing experiences that in every case left the objects of care so much better off than they were leave the reader wanting to know more, to hear the rest of these stories—amalgams of faith, adventure, and service.
A veteran of the Korean Conflict, and a graduate of LLUSD's Inaugural class, returned with his wife to the war-torn country and stayed for 18 years, raising three daughters and becoming director of the Far East Division's 40 dental clinics.
The dental career of an LLUSD alumnus (class of 1960) got off to a painful start, until he found himself in Bangkok taking the Thai dental boards and providing services for eight years that included lengthy raft trips to rural areas devoid of dental care. All of that before he became an administrator in turns of LLU's School of Public Health, its School of Dentistry, and of the General Conference International Dental Services.
An LLUSD graduate (class of 1969) spent 10 years in Pakistan interrupted by a five-year break at the indigenous mission field of Monument Valley. In Pakistan he served ambassadors, diplomats, missionaries and, on alternate days, the indigent. At this warranty-free zone, he became his own electrician and an x-ray equipment repairman. Since 2002, as director, International Dental Affairs, he has visited more than 70 Adventist dental clinics in 65 countries.
A dentist and a dental hygienist couple, both LLUSD graduates (class of 1961 and 1971), saw the need and the opportunity at the fall of the Soviet Union (especially with her fluency in Ukrainian and Polish) to bring an upgrade to Russian dentistry, particularly preventive dental measures, especially to 50 Russian dentists who practice on the 2,200-mile Volga River.
Changing Lives may represent to some readers more than a tribute to the perseverance of these School of Dentistry alumni who have made overseas service their calling. For some LLUSD graduates it may provide the little nudge they need to reorder their priorities and say, "Send me."
To find out more about Changing Lives, call NASDAD at 909-558-8187 or email at: NASDAD@llu.edu