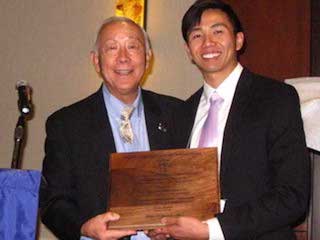 By Douglas Hackleman - November 16, 2016
Michael Siy, D4, was honored with the Terry Tanaka Award on October 19 during the Academy of Dentistry International annual convocation and awards banquet in Denver, Colorado. Terry Tanaka, DDS, presented Michael with the award.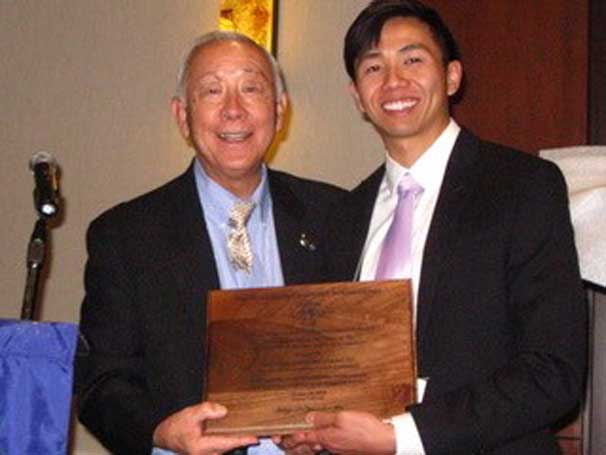 The Terry Tanaka Award recognizes a senior dental student who best exemplifies volunteer services during their prior three years in dental school.
According to the ADI website, "Michael was the overwhelming winner over a list of candidates who had achieved much through their efforts in local and political committees and positions with student organizations. However, the scope of Michael's achievements was over five times greater than the second place candidate.  'WOW.'"
Michael is the fifth, consecutive LLUSD student to win the Terry Tanaka Award and the seventh from the School to win the award in the fourteen years of its existence.