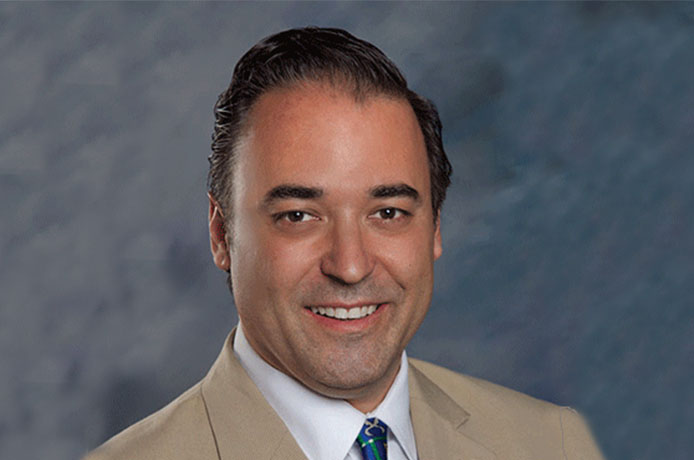 By Douglas Hackleman - March 4, 2018
Mark Estey, DDS, has been appointed assistant dean, Office of Academic Affairs, for Loma Linda University School of Dentistry by a February 27, 2018, vote of the LLUH Board of Trustees.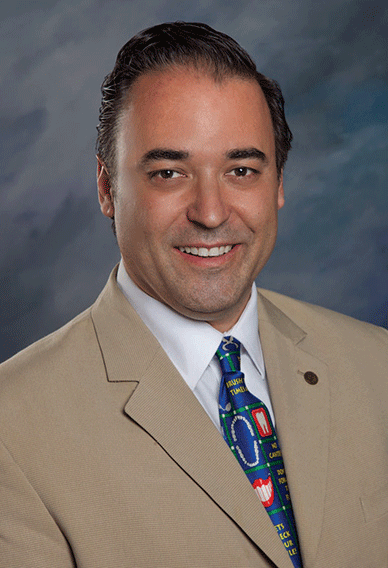 Dr. Mark Estey
"On behalf of the School of Dentistry, it is my pleasure to welcome Mark Estey to our administrative team," said LLUSD Dean Robert Handysides, DDS.
Since July 2015, and until this recent appointment, Dr. Estey has been program director of the School's International Dentistry Program.
By the time Dr. Estey graduated from dentistry, he had married his classmate Erin Carpenter, DDS'98, and the two of them joined the practice of her father, Mark Carpenter, DDS'80, in his Redlands dental office, a practice Dr. Estey maintains one day each week.
Dr. Estey has been a proactively engaged member of LLUSD's clinical faculty since he graduated in 1998. He completed the School's Advanced Specialty Education Program in Prosthodontics and received his certificate in 2003.
Working in the Department of Restorative Dentistry, he became its chief of section for Removable Prosthodontics from 2004 to 2015.
Since his faculty appointment, Dr. Estey has served on or chaired at least 16 committees that include Curriculum, Dental Research, Service Learning & International Affairs, Spiritual Life and Wholeness, Strategic Planning, OKU Dental Honor Fraternity (president), and the Faculty Development Committee that he has chaired since 2015.
Recipient of the School's 2014 Teacher of the Year Award, Dr. Estey has created an array of digital media instructional materials predominately in the area of Removable Prosthodontics.
Dr. Estey has a life beyond the School that includes one day each week of private practice with his wife and the enjoyment of their three children, Neely, 18, Colby, 16, and James, 12. He spends at least a week each year fishing in Alaska and is a dedicated disc golf player.