By School of Dentistry - August 3, 2010
Loma Linda University School of Dentistry continues to make steady strides in using and developing computer technology to enhance clinical, academic, and administrative services.
Upgrades in the school's computer systems recently required improvements to the server and network services, as well as the addition of a director of dental computer services. Technological services now include wireless access in common areas of the school, secure access to electronic patient records from anywhere, and computers at each station in the high-tech Nobel Biocare Laboratory. Electronic testing is possible through carefully configured networks, and students can now view faculty demonstrations on computer monitors in the laboratory.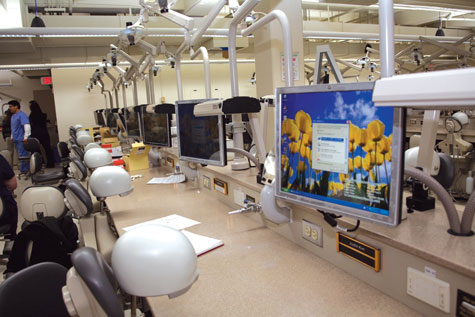 Dental computer services staff support nearly 1,400 electronic devices in Prince Hall, as well as at the Center for Dental Research, the faculty dental office, and the Center for Dentistry and Orthodontics.
Educational advances
Advances continue to be made at the school with electronic learning tools that utilize the course management system, Blackboard, which supports web-based material in dental anesthesia, implant dentistry, prosthodontics, and orthodontics.
An innovator in electronic education, the school's dean, Charles Goodacre, DDS, MSD, has noted that a hallmark of dentistry is the development of three-dimensional visualization skills. He continues to support the enhancement of those skills by creating sophisticated interactive, navigable, nonlinear electronic education resources for students such as: an oral cancer screening tutorial CD; an electronic atlas of human occlusion and TMJ, a DVD completed in 2008 in conjunction with <eHuman.com>; and a color and shade selection DVD.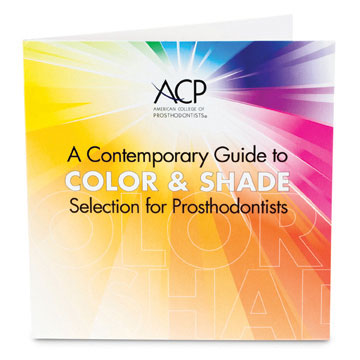 Introduced this year, "Head and Neck Anatomy for Dentistry" is an interactive, digital teaching resource initiated and directed by Dean Goodacre that was brought into virtual reality by programmers from the school's dental educational support services. The application brings together a number of resources including image libraries, presentations, videos, interactive self-assessment, and brand new 3-dimensional content from eHuman digital anatomy. Available on DVD, A Contemporary Guide to Color and Shade Selection for Prosthodontists, was authored by Dean Charles Goodacre with Drs. Rade Paravina (University of Texas Dental Branch at Houston), Stephen Bergen (New York University College of Dentistry), and Jack Preston (University of Southern California). This digital manual presents contemporary information regarding the science of color, normal and defective color vision, how color is described, the color of human teeth, dental shade guide designs, and guidelines that establish an optimal environment for shade selection and enhance the development of clinical color matching skills. Videos are included that show various methods by which shade selection can be accomplished clinically.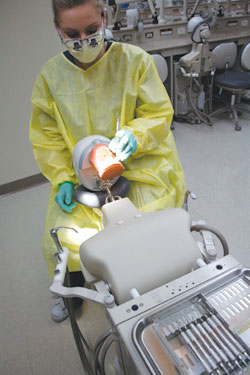 The use of digital implant planning software was recently added to the implant dentistry course, along with training in cone beam computed tomography interpretation skills. Corporate support was received so that this material could be provided to 11,000 students and faculty at other schools in the country who requested the program.
The Nobel Biocare Laboratory was remodeled to accommodate 107 dental simulator workstations. Completed in time to accommodate the dentistry class of 2011, as well as dental hygiene students, it includes state-of-the-art simulation workstations and benches, lighting, water, suction, and hand pieces.
Clinical advances
Under the direction of Paul Richardson, DDS, MEd, associate dean, clinic administration, patient record management in the school's clinic is now entirely paperless. All documents are created or retained in electronic format. Radiographs are now composed as digital images and stored on a digital imaging and communications in medicine (DICOM) server that is accessed through the electronic record, thereby tying the patients' documents together under one system. The central dental laboratory is also paperless, creating an electronic lab form, billing process, and tracking.
Two recently acquired, state-of-the-art computerized vacuum steam sterilizers for clinical instruments automatically track the quantity that is sterilized in each load. This information is available in real time to any computer in the school configured to connect to the sterilizers. A Class V integrator tests each load of instruments to determine that no spores have survived the sterilizing process. The digital monitoring of each load creates a rapid, accurate, permanent, and legally useful record of the school's instrument sterilization processes day by day.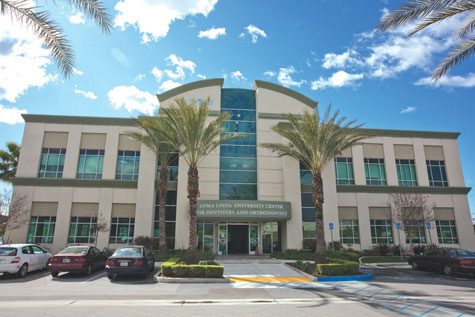 The Center for Dentistry and Orthodontics, formerly faculty dental offices located on Taylor Street, is moving to Hospitality Lane. The new location is a state-of-the-art clinical and educational environment, providing all dental services including general dentistry, as well as all specialties. For the first time, oral maxillofacial surgery, orthodontics, and pediatric dentistry will be providing patient care within the same facility.
Also associated with the center is the graduate orthodontic program, also formerly in Prince Hall. The second floor modern clinic includes state of the art imaging and sterilization equipment as well as tele-dentistry capability for consultations with referring doctors in Prince Hall and other locations. The third floor classrooms are also video conferencing capable with current connections back to the school of dentistry for lectures presented in such far away locales as Los Angeles, San Diego, Spokane, Washington, and Italy.
As the School of Dentistry looks to the future, technology becomes even more important. Access to the electronic patient record will need to be granted from remote clinics across the Inland Empire; students will need to view short clips of educational material when treating a patient who is medically compromised or has a specific treatment protocol; faculty and staff will need secure access to information even when not sitting at a desk in Prince Hall. Networks, servers, databases, and educational programming must be continually updated and upgraded, and staff with the expertise to perform these functions must be recruited and retained.
The vision is alive and well for use of technology to advance the clinical, academic, and administrative functions of the School of Dentistry, and its administration remains committed to the continual utilization and development of computer technology to enhance its programs.