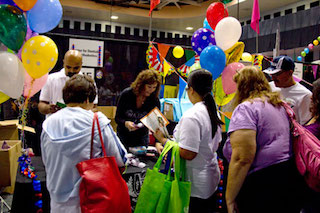 By Anonymous - November 18, 2013
The LLU School of Dentistry contributed significantly Sunday, October 27, to the success of the 2013 Loma Linda University Family Health Fair.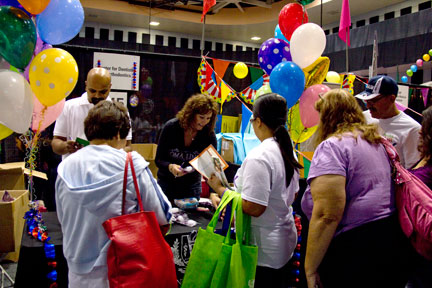 Approximately 2,000 Inland Empire neighbors attended the half-day event at the University's Drayson Center, the 100,000-square-foot, state-of-the-art wellness complex that serves as the focal point for out-of-class campus life.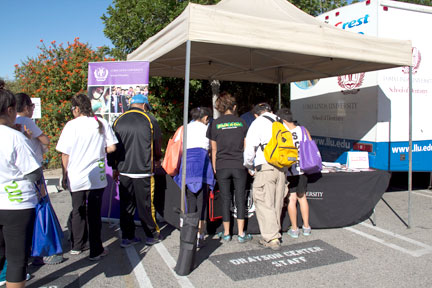 The Family Health Fair began with a 5K run through the streets of Loma Linda concluding at the Drayson Center where 40 health-related vendors, stilt walkers, therapy dogs, cooking demonstrations, games, and health care professionals offered a mix of products, education, and entertainment, not to mention free flu immunizations and health screenings.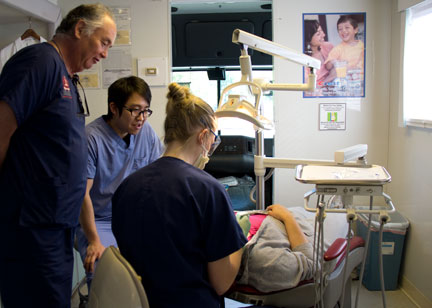 Krista Juhl, MBA, director of Marketing for the School of Dentistry, along with multimedia specialist Sam Sadanala, and Tina Malmberg, manager Faculty Practices, staffed a booth representing the faculty practices that distributed collapsible water bottles, toothpaste, and oral health print matter to fair attendees.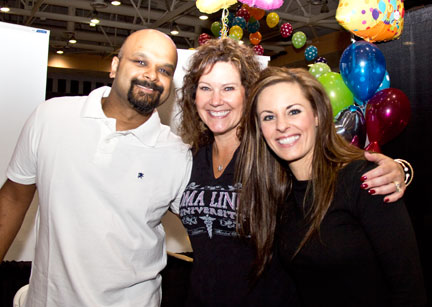 Meanwhile, Gary Kerstetter, DDs, assistant professor, Dental Education Services, with dental students and residents from the School's advanced specialty education programs, provided free dental screenings in the School's Crest Oral-B Mobile Clinic.