By School of Dentistry - July 2, 2010
 Prior to his appointmentto the newly opened Loma Linda University School of Dentistry (LLUSD) in 1951 as one of the earliest clinical faculty recruited to the school, Dr. Lloyd Baum taught for one year at the University of Southern California School of Dentistry. For the twenty-year period ending in June 1972, Dr. Baum was a key figure in clinical teaching at LLUSD. During that time, he developed a reputation as a superb role model of clinical resourcefulness and finesse in restorative dentistry and fixed prosthodontics. He served at various times as department chair, director of clinics, and assistant dean—in addition to his full load of teaching responsibilities.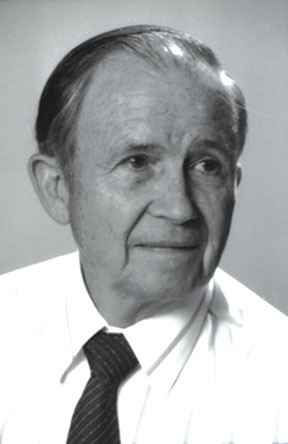 Dr. Baum was also one of the most active figures in dental research in the early years. His pattern of contributions to the dental literature in the early part of this teaching career has now culminated in his authorship of six textbooks and more than 100 articles in refereed scientific journals. He has been an invited lecturer in more than 300 professional settings in the United States and other countries, where he has presented instructive clinical demonstrations, lectures, and continuing education courses.
Dr. Baum was appointed professor of restorative dentistry at The State University of New York at Stony Brook in 1972. For six years he played a key role in organizing the restorative dentistry and fixed prosthodontics curriculum in the newly formed dental school on that campus. Subsequently, he accepted an appointment as professor of restorative dentistry at the University of Connecticut School of Dental Medicine. In 1982, he initiated the International Dentist Program at LLUSD, serving as its first department chair, and has exercised leadership in the school's international outreach programs.
In one of these outreach settings at the University of Montemorelos in Mexico, Dr. Baum organized and supervised the development of a dental program. On November 19, 2004, the University of Montemorelos held opening ceremonies for the Dr. Lloyd Baum School of Dentistry, with the first class beginning in August 2004. In addition, Dr. Baum served as the principal consultant from Loma Linda University in organizing and bringing to full operation the dental service at the Sir Run Run Shaw Hospital in Hangzhou, China.
Dr. Baum has been honored on numerous occasions, including The Pierre Fauchard Academy award luncheon and a testimonial dinner by NASDAD. He was the recipient of the LLUSD Distinguished Service Award and of the Hollenbeck Memorial Prize for "development of operative materials, instruments, and techniques, including Goldent—a direct-filling gold—hand instruments, pin-retained castings and a parallelometer."
In recognition of his creativity, distinguished scholarship, and many notable achievements—which have advanced the mission of Loma Linda University, "To make man whole"—the School of Dentistry honored Dr. Lloyd Baum for nearly six decades of illustrious service that has resonated throughout his profession. The SCHOOL DISTINGUISHED RESEARCH AWARD for Dr. Baum was announced at the Conferring of Degrees for the School of Dentistry.