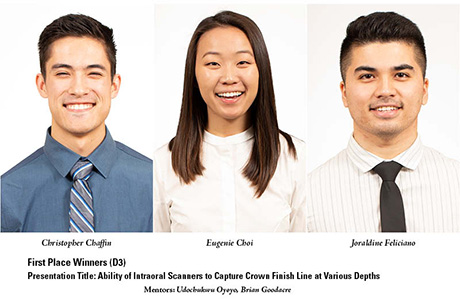 By Douglas Hackleman - July 28, 2021
Fifteen LLU School of Dentistry dental students swept the table clinic competition at the 2021 CDA Presents, the virtual Art and Science of Dentistry convention, held May 13-16, 2021—nine from the class of 2022 and six from the class of 2021. 
The School's third-year students received the first and second-place awards and one honorable mention, while the graduating class contestants were awarded third place and an honorable mention.
The justifiably proud winners are pictured below along with the names of their research mentors.