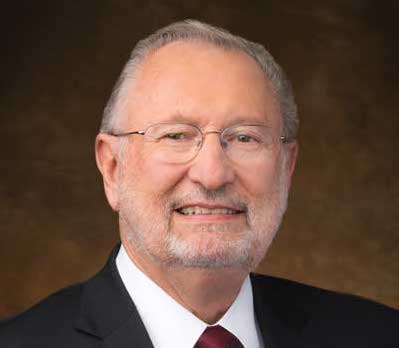 By Douglas Hackleman - December 16, 2016
Loma Linda University School of Dentistry alumnus Clelan "Butch" Ehrler, DDS'68, MS'71 (orthodontics), will be California Dental Association president beginning January 1, 2017.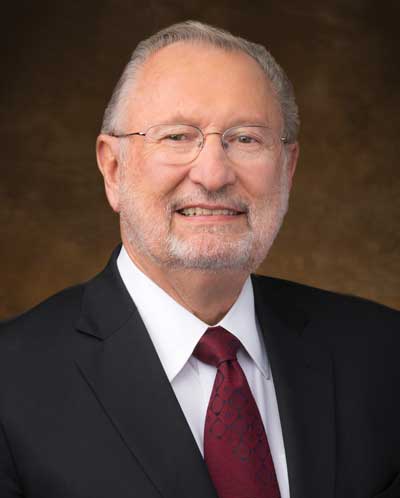 Dr. Ehrler succeeds immediate past CDA president, Ken Wallis, DDS'86.
Dr. Ehrler has held numerous CDA leadership positions that include CDA board of trustees executive committee, the TDIC board of directors, and various committees that include peer review, California Dental Political Action Committee (CalDPAC), finance, and steering.
Beyond the degrees he earned at LLUSD, Dr. Ehrler is also a teaching alumnus of the School where he served as assistant professor in the Department of Orthodontics and Dentofacial Orthopedics between 1973 and 1995.
During his November speech to the CDA House of Delegates, Ehrler emphasized the importance of "Our local component dental societies, CDA and ADA" and how they "depend upon . . . our volunteers, our members, in order to have a voice in dentistry . . . supporting the profession and charting its course for the future."
Dr. Ehrler is a past president of the Tri-County Dental Society.
Dr. Ehrler has two sons — Todd Ehrler, DDS, MS, an orthodontist in Redlands, and Brent Ehrler, a professional bass fisherman, who lives in Newport Beach.
The California Dental Association (CDA) is a community of dentists committed to enhancing the professional lives of its members—26,000 of the best and brightest dentistry has to offer. Together, they champion better oral health care for all Californians.