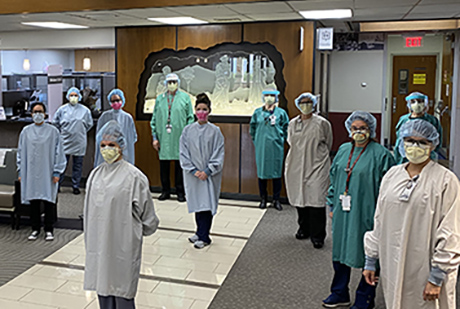 By Douglas Hackleman - April 17, 2020
Toward the end of March, 2020, Loma Linda University School of Dentistry (LLUSD) personnel sought solutions to the Covid-19-induced medical mask shortage. This included experimenting with more readily available Level 1, 2, 3, (and surgical) masks augmented for improved seal by the overfitting of custom facial frames 3D printed from 3D facial scans acquired with the Bellus3D Dental Pro app for Apple iPad Pro.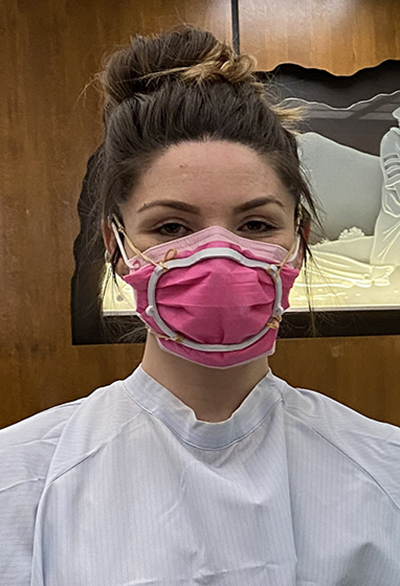 Christine Hill, dental assistant 2, models a Bellus 3D frame augmented surgical mask.
LLUSD's team, including faculty and staff from the Division of General Dentistry, Department of Orthodontics, and Center for Dental Research (CDR), was the first to evaluate for clinical applications of Level 1, Level 2, and Level 3 surgical masks augmented by the Bellus3D custom mask frames. The initial fit testing demonstrated an enhanced peripheral seal on Level 2 and Level 3 surgical masks enhanced by the custom mask frames.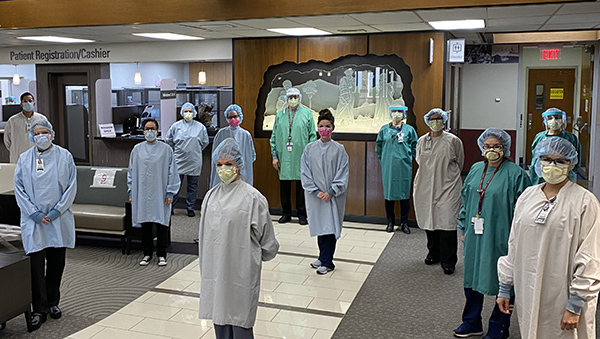 LLU School of Dentistry emergency care providers practice social distancing while equipped to safely care for dental patients.
Bellus3D CEO, Eric Chen says, "LLU provided helpful feedback on fit and testing results to recommend improvements."
The facial scan is easily acquired by using Bellus3D Dental Pro or Bellus3D FaceApp, on any iPhone with a TrueDepth™ camera (iPhone X, Xs, Xs Max, XR, 11, 11 Pro or 11 Pro Max), or utilize Bellus3D Dental Pro on your iPad Pro.
To 3D print the frame, a 3D printer using material such as PLA plastic is necessary.
Mr. Chen says, "The app is downloadable for free to all users. The generation of the frame is free to all users whether they are [health] care providers or not."
For interested parties, the Bellus3D face scanning app and utilization instruction is available at
https://bellus3d.com/solutions/facemask.html  
LLUSD has begun using the Bellus3D Dental Pro app to scan the faces of graduate students, residents, faculty and staff. "The paramount purpose in these creative collaborations is the safety of our patients and care providers," says Yiming Li, DDS, PhD, associate dean, for Research.
HP Inc. provided a practical addition to further evaluating Bellus3D frame augmented masks in a clinical setting.  HP Inc. 3D printed and sent by overnight carrier 50 personalized Bellus3D frames customized by scans from LLUH personnel to provide emergency care during this pandemic.
Robert Handysides, DDS, dean, LLU School of Dentistry, expressed his appreciation for "the innovative collaboration of LLUSD personnel with Bellus3D and the potential for the additional protection to care providers and patients that this custom mask augmentation has the potential to provide." Dr. Handysides also expressed thanks for the generous contribution toward continued evaluation by HP.