By School of Dentistry - September 6, 2011
The fifth annual Medical Dental Retreat at Leoni Meadows was a great success, with 28 oral health professionals and their families enjoying continuing education programs, fellowship, and worship services, not to mention activities such as the zip line and the giant swing.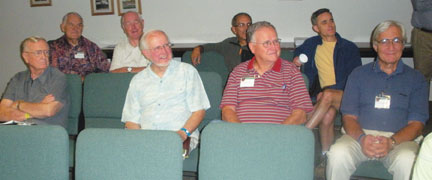 The venue is a camp and retreat center with great facilities and food. Noel Bixel, SD'64, reports, "I had a much better time than I anticipated. The lecturers were first class, presenting very meaningful things to take home to our practices. I highly recommend the whole program."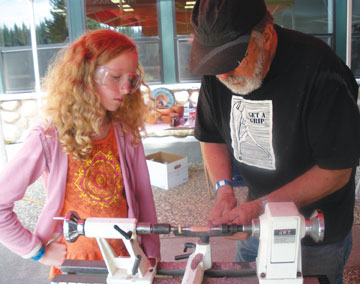 George Chen, SD'91 reported that "it was wonderful seeing old friends and classmates again. Leoni Meadows is the ideal location to have a retreat that is fun for the whole family—with go carts, horses, zip lines, crafts, tractor rodeo. Where else can you get all that?" And it's true. While the courses were in progress, families literally ran from one activity to the next, all coordinated by the wonderful staff at Leoni Meadows.
Randy Boyd, SD'86, brought his family. "The chance to combine a family vacation with continuing education, where there is an opportunity for everyone to have fun, is priceless. The people, the staff, the activities, the Christian atmosphere, the continuing education, are exceptional. This is a vacation we look forward to all year."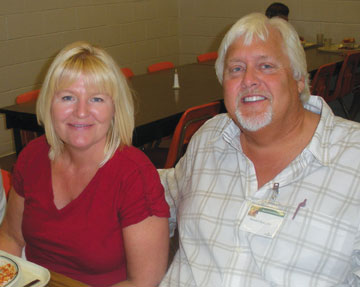 Alumni of all ages from both the School of Medicine and the School of Dentistry gathered for five days. Families that crossed the borders of both schools ate together, learned together, played together, and worshiped together. Competition was strong during the heavy equipment rodeo, where E. Jan Davidian, SD'63, MS'67, reports that "if you really want to 'feel the power,' then you need to drive the big 'Cat.' If you make a little mistake, you can dig up a half a ton of dirt in no time!" Physicians, dentists, nurses, and dental hygienists all vied for an opportunity to control the earthmovers, crush old cars, and finesse the movement of logs and old tires.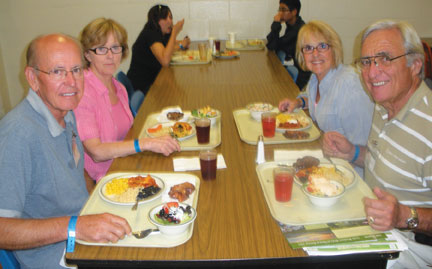 The sixth annual Medical Dental Retreat at Leoni Meadows will take place August 7-12, 2012. Track your mail and the dentistry.llu.edu website for continuing education topics and more information. Bring the whole family, including your siblings, children, aunts, and uncles from the School of Medicine.
See you on the zip line!