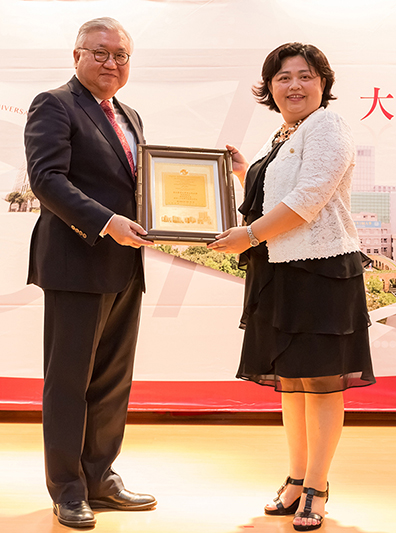 By Douglas Hackleman - September 27, 2017
Jung-Wei "Anna" Chen, DDS, MS, MS, PhD, program director, Advanced Specialty Education Program in Pediatric Dentistry, was honored with the Outstanding Alumnus Award on June, 1, 2017, from Taipei Medical University (TMU) in Taipei, Taiwan, where she earned her doctor of dental surgery degree in 1996.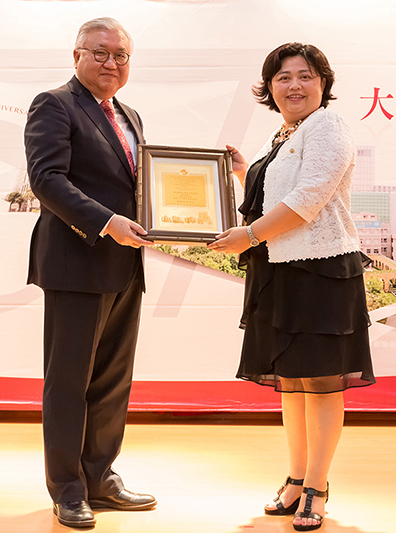 Dr. Chen's award, presented at TMU's annual Academic Achievement awards ceremony, involved two firsts one of which broke a glass ceiling.
TMU's annual Academic Achievement awards are bestowed in three categories: academic scholarship, professional service, and entrepreneurial success. The 2017 ceremony marked the first occasion during which an alumnus from the University's School of Dentistry received the Outstanding Alumnus Award in the academic category, and the first time in the history of the University's award presentations that a female alumnus received that honor.