By School of Dentistry - April 23, 2012
     By Rachel Terwillegar, CFRE, CSPG
The occasion of this years' Dental Hygiene Banquet provided an additional opportunity and reason for celebration—a retirement party. Joni Stephens, a long time and much beloved faculty member, is stepping away from dental education. The banquet provided many with the consummate opportunity to extend thanks and best wishes to Joni.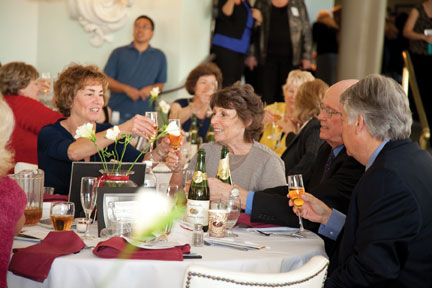 Joni earned the respect of national organizations, Loma Linda University, and School of Dentistry colleagues throughout her academic career. She earned the 2004 LLU Alumna of the Year; and LLUSD Dental Hygiene Alumna of the Year in 1994. In 2007, she was awarded the prestigious LLUSD Teacher of the Year Award that was preceded, in 1996, by the Zapara Award for Undergraduate Teaching Excellence. In 2011, she received the LLUSD Distinguished Research Award. She is a member of two honor societies—Omicron Kappa Upsilon, the dental honor society, and Sigma Phi Alpha, the dental hygiene honor society. The many contributions by Professor Stephens to the goals of LLUSD are characterized by her inspiration and collaboration across 40 years of dedicated service.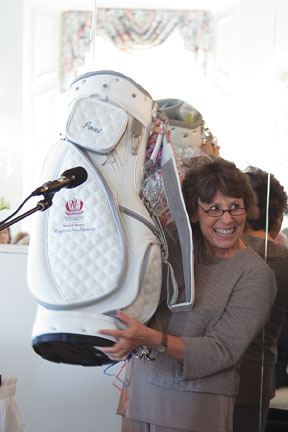 "My class is so excited about my retirement," quipped Joni as she was being honored at the banquet. "They know I won't be calling them each year to ask for money!" Little did Joni know her classmates had another plan. They established the "Joni Stephens Dental Hygiene Scholarship Endowment" and raised a significant sum for the scholarship before the banquet. She will, no doubt, be anxious to see the fund grow rather quickly so the first scholarship can be awarded. Will she be calling . . . probably!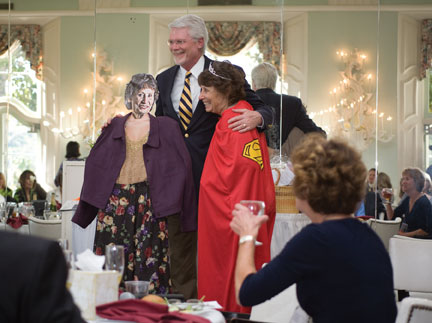 "If I'd known retirement would be so much fun," Joni laughed as she was presented with several special gifts, "I'd have retired long ago!" In keeping with her deep desire for the gift of a face-lift, Joni was presented with one . . . on a manikin dressed as superwoman! She was also given a tiara, as she is indeed "a princess." At the anticipating of photos with Joni and her "twin," funds were raised as individuals made pledges in support of the scholarship fund. In case you missed all the fun, you can still have a significant part in honoring Joni by making a contribution to the Joni Stephens Scholarship Endowment.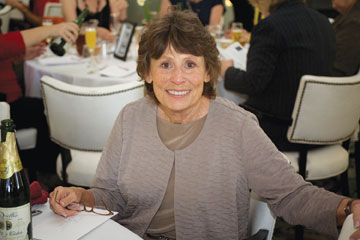 Joni, on your well-deserved retirement, best wishes to you and Ron, on the golf course or wherever.