By School of Dentistry - May 1, 2014
Timothy Sherwin, MS, has joined the LLU School of Dentistry as senior development officer.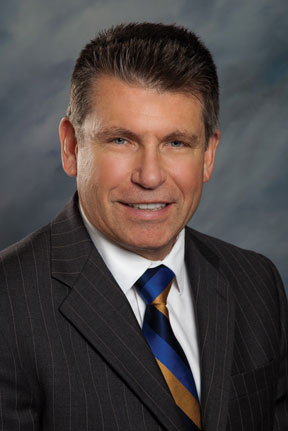 Mr. Sherwin is tasked to enhance the School's strategic plan and forward-looking mission by securing major gifts from alumni, grateful patients, and friends of the School—gifts that will enable the organization to continue to educate dentists and dental hygienists who through their professional practice enact its motto: "Service Is Our Calling." Mr. Sherwin will report to Dean Ronald Dailey, PhD, and Lisa Wright, LLU executive director for philanthropy.
"On behalf of the School of Dentistry, I am excited to have Tim Sherwin here with his experience and successful track record," says Dean Dailey. "Tim has a 'user friendly' personality that I know faculty and colleagues will enjoy."
A native of Michigan, Mr. Sherwin earned his Bachelor of Science degree in psychology and biology at Andrews University (1980) and a Master of Science degree (1982) in marriage and family therapy/counseling from Loma Linda University.
Before joining the School of Dentistry, Mr. Sherwin worked as a senior development officer for Andrews University, traveling to the West Coast every few weeks to visit with the school's alumni. Previous to that he spent a year working as a child abuse investigator for the State of Michigan's Berrien County.
With his MS in marriage and family therapy, Mr. Sherwin joined the 1,200-member Garden Grove SDA Church in 1982 as a minister of marriage and family. There he provided pre-marital and marriage and family therapy, coordinated interns from the LLU MFAM program, and held seminars on family living at schools, churches, and civic events. He also served as a Garden Grove police chaplain in the capacity of an emergency response worker.
But when the opportunity arose in 1986 to make a business of his love for water skiing and boating, Mr. Sherwin established California Correct Craft, the first successful West Coast Ski/Air Nautique dealership. It was a business he ran for 23 years, 13 of them consecutively as the largest such dealership in the world. With annual gross sales exceeding $9 million a year, he managed vendors, suppliers, and over 20 employees. As a successful entrepreneur, Mr. Sherwin established owners' clubs and reunions, and frequently spoke at dealer meetings where he shared marketing methods, customer satisfaction strategies, and sales techniques. He also taught classes at local high schools and universities on topics pertinent to business startups, marketing and entrepreneurship.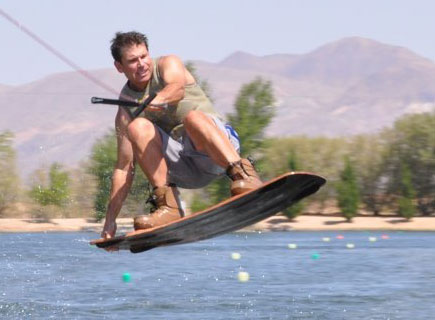 After the California State government used eminent domain to take over his prime business location in Riverside, Mr. Sherwin "retired" in 2009 to the area of his Michigan upbringing. Two years later he emerged from retirement to work for a year as a child abuse investigator for Benton Harbor's Department of Health Services, before applying his therapeutic, entrepreneurial, marketing, sales and management skills to the role of senior development officer for Andrews University.
His new relationship with the School of Dentistry facilitates Mr. Sherwin's favorite pastime of riding motorcycles, especially with his sons, in the deserts and mountains of Southern California and Baja. He is married to fellow Andrews University graduate and registered dietician, Birgit Sherwin, who, like her husband, is an avid golfer. The couple's blended family includes four adult children.
"He floats easily among our alumni," says Dean Dailey, "and on behalf of the School of Dentistry, I can say we are gratified to have Tim Sherwin driving the School's development effort."