By School of Dentistry - May 6, 2013
Lynda Juhl-Burnsed, SD'84, has emerged from retirement to accept the position of assistant professor, Oral Diagnosis, Radiology, and Pathology, at LLU School of Dentistry.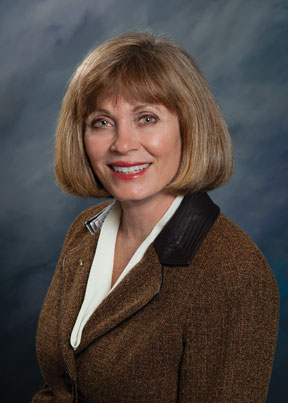 Dr. Juhl-Burnsed attended Union College and trained as an X-ray technician at Hinsdale Hospital in Illinois and then worked as an X-ray technologist at LLU Medical Center until she found the repetitiveness of the profession in a large hospital tedious.
After graduating from dental school, Dr. Juhl-Burnsed, practiced dentistry privately with her classmate and husband, H. Brooks Burnsed, SD'84, assistant professor, Restorative Dentistry, in Nipomo, California, from 1985 to 2002. The couple complimented each other's procedural preferences because neither minded doing what the other found off putting: Dr. Juhl-Burnsed did not like doing root canals and her husband despised doing extractions.
Between 1987 and 2000, Dr. Juhl-Burnsed participated in monthly implant dentistry study clubs held in nearby Santa Maria and in periodontics study clubs chaired in Santa Barbara, an hour south along the California coast. She also wrote about oral health on a monthly basis for her local newspaper.
When their daughter reached middle school, Dr. Juhl-Burnsed set aside her practice of dentistry to be a full-time mother and became involved in the activities of Valley View Adventist Academy and, subsequently, Monterrey Bay Academy from which their daughter graduated.
During her "retirement," Dr. Juhl-Burnsed's interest in dentistry remained. She kept up with the professional literature, and when their daughter entered college she was pleased to have the opportunity to return to her profession and, through an 8/10-time ODRP appointment, the education of future dentists.