By School of Dentistry - March 3, 2011
The International Dentist Program achieved its 25th anniversary this year—a milestone that was celebrated at the Homecoming Banquet February 10, during the School of Dentistry's 51st Alumni Student Convention.
A large contingent of IDP alumni and guests swelled the celebrants at the San Bernardino Hilton's banquet hall where they were treated to a multimedia history of the program Dean Charles Goodacre said was due to "the vision and perseverance of two men: Dr. Lloyd Baum, and his administrative collaborator, Dr. Thor Bakland," executive associate dean at the time.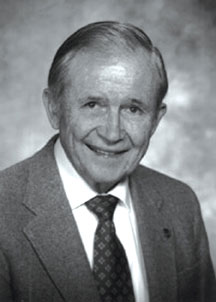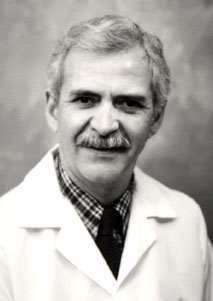 Dr. Bakland was present to enjoy the memories and the honor, while several of Dr. Baum's family members were able to appreciate the many digitally captured interview testimonials to Dr. Baum by fellow faculty and students such as Robert Darby, SD'61, Art Morgan, SD'60, Thomas Thompson, SD'60, Nels Rasmussen Jr., SD'61, Carlton Lofgren, SD'61, and Eby Johnson, IDP'88.
In the early 1980s, then LLUSD Dean Judson Klooster, DDS, along with Lloyd Baum, DDS, and Thor Bakland, SD'62, recognized the need to offer foreign-trained dentists an opportunity to update their clinical skills and earn DDS degrees.
Started in 1985, the School's IDP program was the second in the State of California. Dr. Baum and William Seibly, SD'59, PhD'81, comprised the program's initial faculty. In the ensuing years, the program grew under the leadership of four subsequent directors: Bruce Pence, SD'65; Daniel Hall, DDS, PG'95; Michael Fitzpatrick, SD'87; and Gregory Mitchell, SD'84. Beginning in 1985 with three students, the program now boasts 25 students per class.
Since its 1986 inception, the International Dentist Program has produced 374 dentists from 78 countries with US licenses. "These men and women have represented their alma mater well," said Dean Goodacre.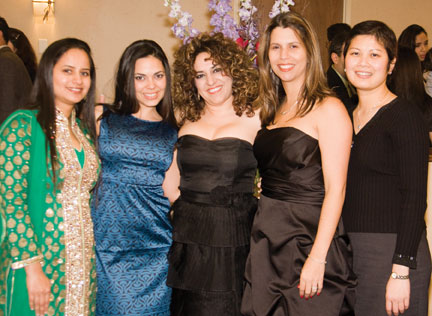 The recollections of the program concluded with a moment of silence for three IDP alumni who have passed away:
     Jeong-Jang Howard Ho, class of 1988     
     Alexander Serdyukov, class of 1998
     Young G. Kim, class of 2007
 
So many photos from the event portray what a positively meaningful occasion this reunion and reminiscence was to its alumni, family, and friends.