By School of Dentistry - September 20, 2012
The ribbon cutting moment at the August 22 opening of LLU School of Dentistry's Hugh Love Center for Research & Education in Technology recently appeared on the Reuters Sign that adorns the corner facade of the NASDAQ Tower in New York City's Times Square.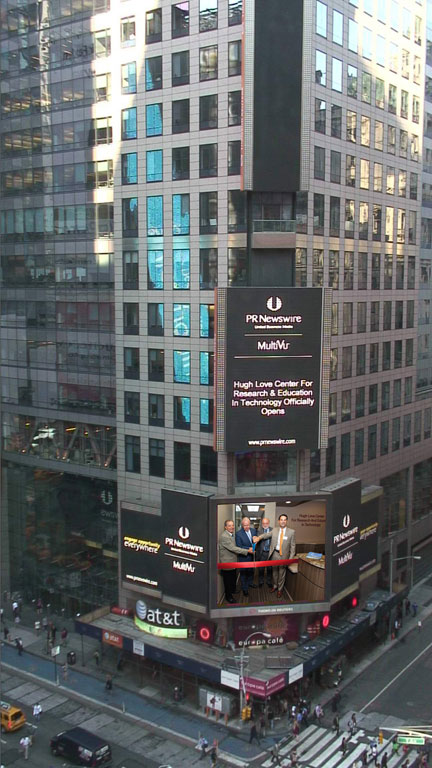 The School's 3,000-square-foot Hugh Love Center is the recent consequence of collaboration between the Center for Research and Education in Technology, Inc. (CRET) and LLUSD. But it was the Henry Schein Inc. public relations department (working for CRET) that submitted a press release regarding the opening of the Center to PR Newswire that resulted in the high profile, September 11, Times Square appearance.
 
In the near future, fourth-year dental students will treat patients at the Hugh Love Center for at least two weeks per student. The optimal environment, most recent model operatories, and technologically advanced equipment will give Loma Linda University dental students a unique opportunity to determine their personal preferences as well as assess the advantages provided by different types and styles of delivery systems.
 
Click
here
for additional information about the innovative new facility.