By School of Dentistry - August 28, 2015
As is its practice, the School of Dentistry sent a contingent to the annual "California Dental Association Presents" in San Francisco (August 20-22). Representing the School at the city's Moscone Center event were Dean Ronald Dailey, PhD, Vivian Haber, DDS'85, assistant professor, Division of General Dentistry; Marlise Perry, assistant director, Office of Admissions and Recruitment; Sam Sadanala, multimedia specialist, Office of Marketing; and Krista Weymar, MBA, director, Office of Marketing.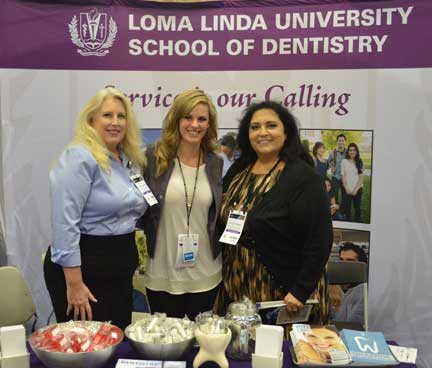 Lots of "good vibrations" resulted from visits by well over 100 alumni to the School's booth and another 40-plus who attended the Thursday evening reception hosted by Dean Dailey at Jillian's eatery so conveniently close to the Moscone Center.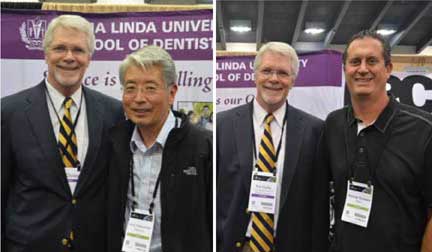 The Class of 1986, including Mark Romanelli, DDS, Dennis Zingler, DDS, and Charles McKelvey, DDS (and others included among the accompanying photos), was disproportionately represented among LLUSD alumni who attended the Expo and reception. Perhaps that is because their class has members in positions of responsibility at the CDA, most notably Kenneth Wallis, DDS'86, president-elect of the CDA board of trustees. The Eighty-Sixers informed Dean Dailey, their class sponsor, that they have been bundling a substantial class contribution to the School in preparation for their 30th anniversary reunion at the 2016 Alumni Student convention.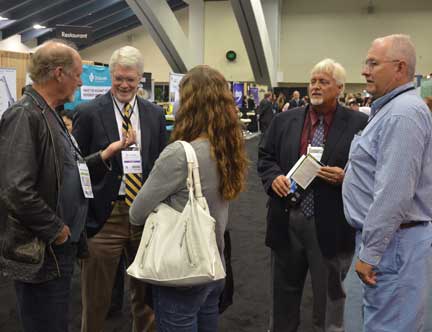 At least 600 CDA Presents Expo attendees showed an interest in applying to one of LLUSD's several oral health care education programs for their training—the DDS/DH programs, the advanced specialty education programs, continuing education options, and the new
RDA Orthodontic Assisting Permit Program
—pretty much depleting the School's representatives of all their program related literature.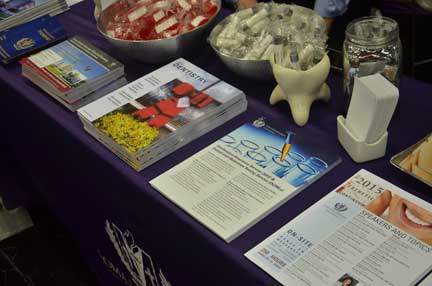 Dean Dailey said it was a bracing two days for him as he met with alumni friends and potential students, and spent a day working with his fellow California dental school deans at nearby University of the Pacific Arthur A. Dugoni School of Dentistry.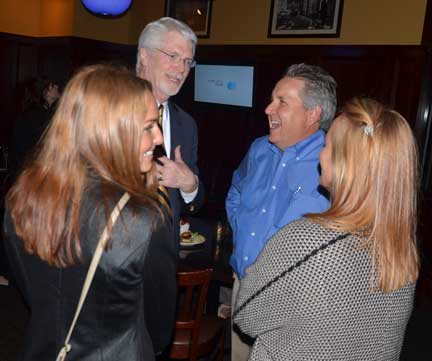 The gathering of deans, together with the CDA Executive Committee, discussed the implementation of the California State Board Portfolio Model to Licensure (tests in seven clinical areas on patients of record), as well as the request of ADEX, a licensing board for 40 states, that is seeking recognition from the State of California.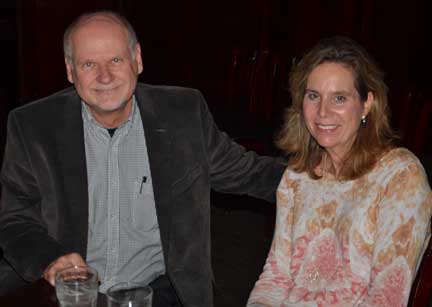 "I was buoyed in San Francisco by the enjoyable social engagement with old friends and alumni, along with some hard work with my fellow deans, all of which affirmed my profound confidence in organized dentistry," Dean Dailey said in a post-CDA conversation.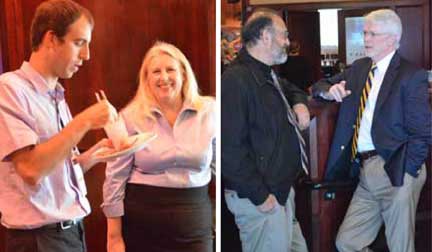 When not answering the questions of prospective students at the LLUSD booth, Marlise Perry spent much of Friday at University of the Pacific, serving as the LLUSD representative on three CDA steering committees for ADEA's online application system that facilitates the matriculation of students applying for dentistry (AADSAS), international dentistry programs (CAAPID), and dental hygiene (DHCAS).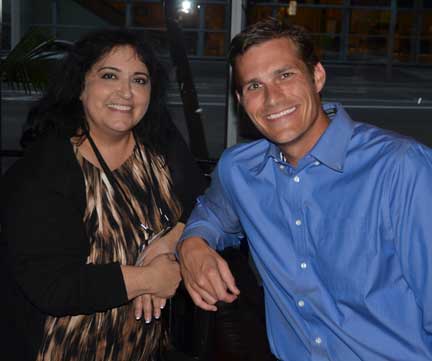 Viviain Haber and Nick Marongiu, DDS'10, flash well maintained smiles.
San Francisco's cooler climate and cultural kaleidoscope enhanced the School of Dentistry's representatives' appreciation for the opportunity to visit with alumni and to encourage so many prospective students to join the LLUSD family.