By School of Dentistry - December 27, 2010
Gary Golden, SD'76, assistant professor, Restorative Dentistry, recently contributed a Canon EF 100mm f/2.8 Macro IS USM Lens to the School of Dentistry's Educational Support Services. It is the first lens on the market to incorporate Canon's new Hybrid Image Stabilization Technology that effectively compensates for both angular and shift camera shake during close-up shooting. The lens was developed to expand users' photographing range and allow a wider range of users to easily enjoy macro photography.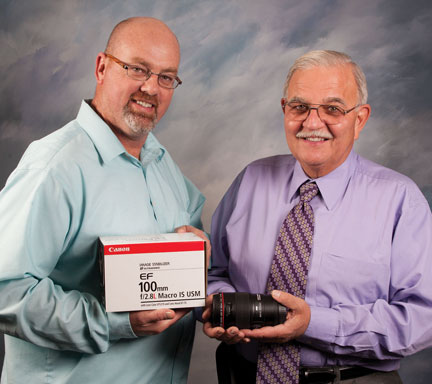 Worth about ten dollars per millimeter, the gift came after casual shoptalk between Dr. Golden and LLUSD photographer Daryl Osborne.
It wasn't that long ago that Dr. Golden donated to Educational Support Services a Cannon EOS 5D Digital SLR camera. When he thought of selling it, Dr. Golden's second thought was, "Why not give it to my photographer friends at Educational Support and take a tax write off?"
"The camera and the lens are perfectly compatible," says Osborne, "and we are grateful for this welcome addition to our repertoire of photographic equipment."
The School of Dentistry is fortunate to have Dr. Golden on its faculty not only for his generosity and his clinical and professorial competence, but because he is the unlikely survivor of a cerebral aneurism he suffered in 1989, seven years before he joined the LLUSD faculty. Born and raised Southern Baptist in the state of Kansas, Dr. Golden's family moved, after he graduated from high school, to Downey, California. He worked for a year and a half as a clerk for North American Aviation, the prime contractor for the Apollo Moon project. He then decided to join the military.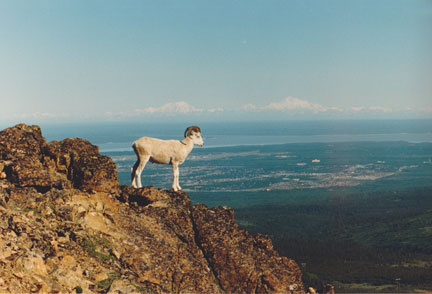 He spent four years in the Air Force at Norton Airbase in San Bernardino. Toward the end of that four years, he met his wife-to-be, a Seventh-day Adventist Norwegian immigrant, on a blind date. They married in 1970. Dr. Golden then spent two years in college—one at San Bernardino Valley College and a second at La Sierra College, before being accepted into the then three-year doctor of dentistry program at LLUSD.
He graduated from the School of Dentistry in 1977 and spent seven years in San Antonio, working off his school debt to the Air Force the first three years and then completing a residency in prosthodontics at the University of Texas, San Antonio, and Lackland Air Force Base. Dr. Golden's Air Force position took him to Elmendorf Air Force Base, Alaska, for six years and then to Travis Air Force Base near Vacaville, California, for five years, concluding his 23 years in the Air Force.
His interest in photography developed after he purchased an SLR for intraoral photography that was required for his residency in prosthodontics. And when he moved to Alaska, Dr. Golden says "there were post cards everywhere you look." In 1987 he won first place in the Alaskan Air Command's annual Photo Contest for his photograph of a Dall Sheep standing on a lofty promontory just outside Anchorage.