By School of Dentistry - November 26, 2010
Crime Scene Investigation (CSI) is not what most people think of when they consider a career in dentistry. But Gerald Reynolds, SD'69, assisted such investigations many times during his 41 years of clinical dentistry in northern California—the last 19 in associateships from South Lake Tahoe to Rancho Cordova and Marysville, California.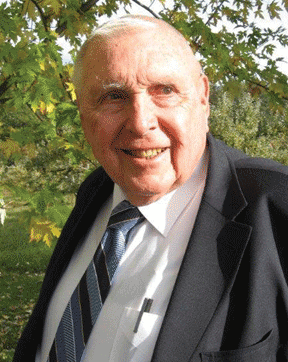 The son of missionary parents, Gerald arrived at his profession a little late. Graduating from La Sierra College with a degree in biology and a minor in chemistry, he spent three years earning a master's degree in Pharmacology at Howard University (1962), while simultaneously employed teaching science at Takoma Academy in nearby Takoma Park, Maryland. Gerald then spent nearly three years working in the area of inhalation toxicology for a private research laboratory in Falls Church, Virginia. While there he decided if he was going to do something with his life he would need to get a doctorate in pharmacology or take medicine or dentistry. He was accepted by the two dental schools to which he had applied: Howard University and LLUSD.
Having lived for a time as a child with his parents in Santa Rosa, Dr. Reynolds was attracted to Northern California, and after dental school, in 1969, he set up his private practice in Yuba City. In 1979, he could boast of having the first computer dental patient record management system among the dentists of the Butte-Sierra District Dental Society, and to being that society's first peer review committee chair.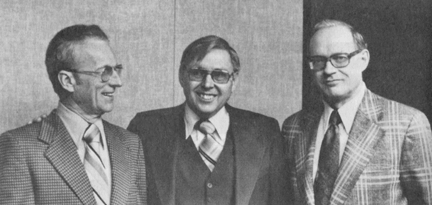 Dr. Reynolds' interest in forensic science initially was piqued while he was attending La Sierra College. His older brother, Glenn, a medical student at LLU, persuaded him to sit in on a forensic medicine lecture by Dr. Thomas Noguchi, later appointed chief medical examiner-coroner for LA County, and later still a personal friend.
Like everyone else in the summer of 1971, Dr. Reynolds was scandalized to learn of the murder of 25 migrant workers by Juan Corona, discovered in shallow graves around a peach orchard near Yuba City. So he took the opportunity in 1972, as a lieutenant in the dental corps, US Naval Reserve-Ready, to attend the Armed Forces Institute of Pathology's course in forensic dentistry, during which he was persuaded by instructors Drs. Paul Stimpson, Curtis Mertz and, particularly, Lester Luntz, to join the American Academy of Forensic Sciences.
In September 1978, Pacific Southwest Airlines flight 182, with 135 passengers aboard, collided with a light plane over San Diego. Dr. Reynolds rushed to San Diego to help with the effort to identify the badly mangled and burned bodies, in particular that of a stewardess. Although the recovered portion of her jaw had no teeth, Dr. Reynolds, together with county dental deputy coroner Dr. Robert Siegel, was able to match antemortem radiographic images from her dentist of record with the postmortem analysis, and provided some closure to her grieving relatives.
A particularly gruesome case in which Dr. Reynolds' work was pivotal involved a man who murdered his next-door neighbor, biting off one of the woman's breasts during the attack. Dr. Reynolds was called to the morgue to take impressions. Then the manacled suspect was brought to his operatory, along with his public defender, the district attorney, the prosecuting attorney, the court reporter, and four armed sheriff's deputies—all crowded into Dr. Reynolds' office to watch Polyvinyl siloxane impression material used to record both the mandibular and maxillary dentitional status of the suspect. At the preliminary hearing, the comparison between the suspect's dentition and the edges of the traumatized breast injury were so consistent that the public defender advised his client to plea bargain, to spare himself conviction under California's Special Circumstance law mandating the death penalty.
Not long before the PSA crash, Dr. Reynolds was pondering the inability of local law enforcement agencies to communicate across county lines. He contacted Assemblyman Gene Chappie, his representative in Sacramento, to propose a mechanism for data sharing of missing person records among California's 58 counties—the kind of mechanism that would facilitate, for instance, the comparison of antemortem and postmortem x-rays. An elaboration of this concept was signed into law (Assembly Bill No. 81) in 1978 by then Governor Jerry Brown, and later revised and expanded with the advancement of computer software originally adapted for forensic dentistry by Dr. Norman Sperber, a prime mover in what became the National Criminal Information Center.
In the effort to provide bite mark evidence that conforms to the current rules of Expert Testimony under Daubert Rules of Admissibility, Dr. Reynolds has developed a bite analyzer. Casts of a suspect's dental models are mounted in an articulator. Air pressure is used to cause the model of the suspect's dentition to bite into fetal pig tissue, and the result is compared with models of the victim's bite wounds. 
In 1983 Dr. Reynolds was elected president of the American Society of Forensic Odontology. Much more recently his peers have recognized his contributions to the field. At the turn of the millennium (2000), the American Society of Forensic Odontology established the Gerald Reynolds Humanitarian Service Award in recognition of his lifelong dedication to humanitarian, philanthropic, and community service—especially his work, in 1993 and 1994, to establish, under the Seventh-day Adventist Church's Global Mission, the first dental clinic in the Republic of Djibouti. Five years later (2005), having served the society for over 30 years, he was named its first member emeritus "For his valuable contributions to forensic odontology and especially for his contributions (including research grants and fundraising) to the American Society of Forensic Odontology. And this year Dr. Reynolds was presented the American Academy of Forensic Sciences, Odontology Section Lester Luntz Award, in recognition of his services to the field of odontology.
The actively retired dental sleuth speaks warmly of his forensic odontology friends and colleagues—Greg Golden, Gerald Vale, and Skip Sperber—as he enjoys his 10.2-acre mound in Penn Valley, with its view out across the Yuba River to Beale Air Force base and beyond.