By School of Dentistry - January 15, 2010
A farewell reception in honor of Anthony Theodorou, SD'64, assistant professor, Department of Restorative Dentistry, was held on Thursday, January 14, from 11:30 to 1:00 p.m. in Prince Hall's first-floor lounge.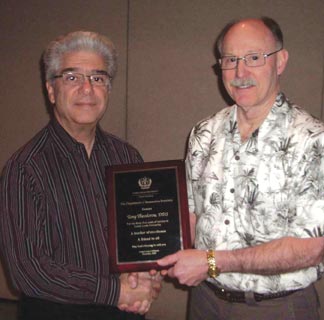 After graduating from LLUSD in 1964, the son of Greek immigrants practiced dentistry in Rialto, California. For 30 years Dr. Theodorou coached, managed, and raised funds for Rialto North Little League; and for a dozen of those years he did the same for Rialto's Golden State Basketball League.
Dr. Theodorou accepted a part-time faculty position with LLUSD in 1973, a teaching load that became full-time when he sold his private practice at the end of 1986.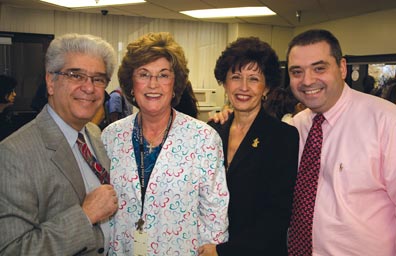 The Alumnus of the Year honor was bestowed on Dr. Theodorou in 1989, a year before he joined with several partners in 1990 to found Inland Community Bank on which board he remains.
Dr. Theodorou and his wife, Georgia, are very active members of St. Prophet Elias Greek Orthodox Church of San Bernardino. Georgia was a stay-at-home mom for the couple's two sons, one of whom has provided them with two grand children that Dr. Theodorou expects to see more of as he retires in the community to which he has contributed so much.