By School of Dentistry - June 4, 2012
Mahmoud Torabinejad, DMD, MSD, PhD, professor and director of the Advanced Specialty Education Program in Endodontics, has been awarded a research grant from the American Association of Endodontists Foundation for his proposal, "An In Vivo Study of Dental Pulp Regeneration using Platelet Rich Plasma."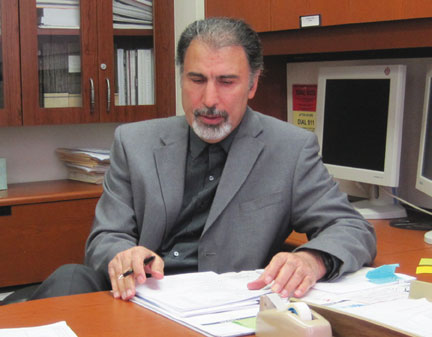 A growing body of evidence suggests the possibility for regeneration of tissues within the pulp space and continued root development in teeth with necrotic pulp and open apexes. Based on existing literature, and his own regenerative endodontic cases employing platelet-rich plasma (PRP), Dr. Torabinejad and his co-workers are going to determine the type of tissues generated inside the root canals of ferrets using PRP as a scaffold compared with using clotted blood in regenerative endodontics.
To date, the American Association of Endodontists Foundation has awarded over $2.1 million to researchers.