By School of Dentistry - October 26, 2012
Michael Boyko, SD'75A, assistant professor, Department of Oral and Maxillofacial Surgery at LLUSD since 1982, and director, Careers in Dentistry, was awarded Fellowship in the Academy of Dentistry International during convocation ceremonies held at the USA Section Meeting on October 21, 2012. Fellowship in the Academy is bestowed on dentists who have distinguished themselves in their profession and are nominated for the award by a Fellow of the Academy.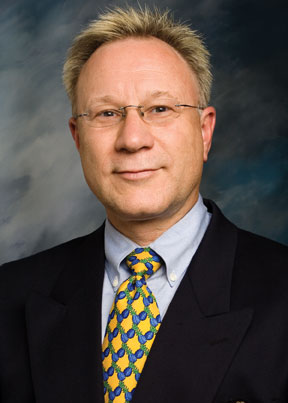 The Academy of Dentistry International is an honor society for dentists dedicated to sharing knowledge through continuing education in order to elevate the standard of dental care, better serve the dental health needs, and improve the quality of life throughout the world.
In addition to the Academy, Dr. Boyko is also a member of The American Dental Association, Tri-County Dental Society, California Dental Association and a Fellow of the Pierre Fauchard Academy.