By School of Dentistry - September 1, 2010
Klaus Wolfram, SD '71, MS '73, associate professor of periodontics since 1991, and on assignment to the International Dentist Program since 2005, was given the program's Teacher of the Year award for the fifth, consecutive year this May 27 at the International Dentist Program's annual banquet.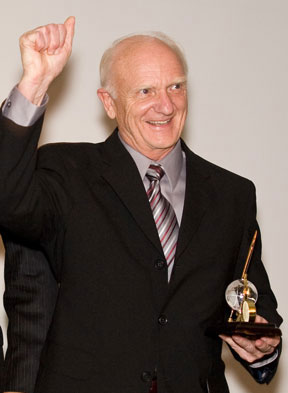 Bemused colleagues are wondering what they have to do to end his streak. Dr. Wolfram says he doesn't know why he keeps receiving this honor. "I just come to work on time, do my job, and practice periodontics," he smiles innocently.