By School of Dentistry - July 11, 2011
In a triangle formed by Dinah Shore Drive, Gerald Ford Drive, and Monterey Avenue, the School of Dentistry has established a new, two-year dental hygiene training program in the Riverside County town of Palm Desert in the Coachella Valley 66 miles east of Loma Linda University.
At a cost of approximately $500,000, the School has built out a 10,411-square foot space at 34-280 Gateway Drive in the Class A-rated Pointe Monterey Business Park less than a third of a mile from Interstate 10.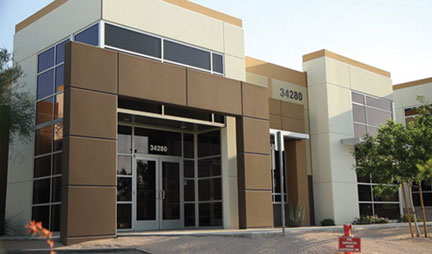 Opening with the fall 2011 quarter, the three-year associate degree program in dental hygiene will matriculate 28 transfer students from College of the Desert, five miles south on Monterey Avenue. The faculty from College of the Desert will provide the general education and biomedical science prerequisite education, and faculty from Loma Linda University will provide the dental hygiene science and clinical training for the program (a teaching staff of seven, including a full-time dentist and board-certified hygienists).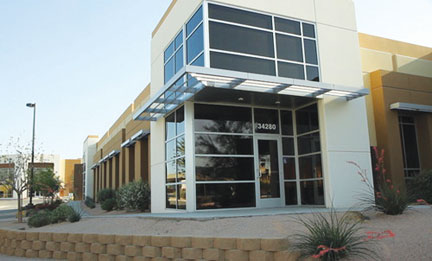 "The goal of providing this eastern desert community with increased access to dental care and oral health training is exciting," Kristi Wilkins, DH'80, MA, chair, Department of Dental Hygiene, told the Desert Sun. "A dental clinic offering care for under-served groups will also be part of the program," she added.
Prerequisite courses taken on a full-time basis, will take Coachella Valley students approximately one year to complete. The dental hygiene training will require seven quarters over 21 months of full-time training. Students will be eligible to take the National Dental Hygiene Board written examination after six quarters of dental hygiene training and will be eligible to sit for the clinical State and/or Regional licensing examinations at the end of their dental hygiene training.
The seven-quarter dental hygiene program will cost students approximately $52,000, and create career pathways for high–paying jobs while enhancing the availability and quality of oral health care in the Coachella Valley.