By Anonymous - February 11, 2015
It was a dark and rainy morning, but two hundred eight adults and 14 children received free dental care on Sunday, January 11, 2015, at the Loma Linda University School of Dentistry's (LLUSD) student clinics, during the School's annual Clinic With A Heart.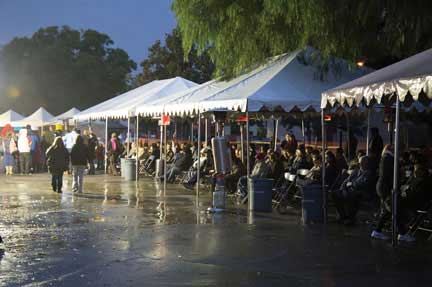 It was the silver anniversary for this event during which the School most visibly demonstrates its motto, "Service is our calling," by delivering as much dental care as its faculty and students can provide needy members of the surrounding community on one Sunday each January.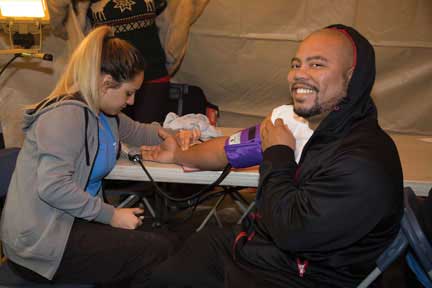 Drawn by the local press and social media, those who lined up outside of Prince Hall in the dark received a complete dental screening, and either teeth cleanings, fillings, or (in too many cases) extractions.
The Riverside Press Enterprise reported on three senior citizen "residents of the Little Sisters of the Poor board and care facility in San Pedro" who "'hired a taxi to bring us to this dental clinic this morning," one of them explained. "Round-trip will cost us $200, but for us it is a wonderful thing,'" she added.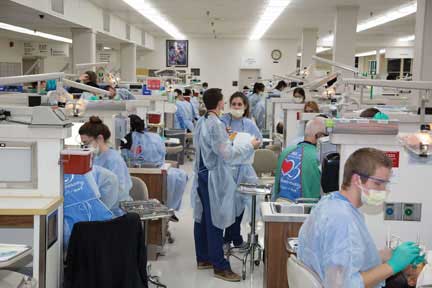 Because this Clinic With A Heart experienced an unusually high clinician-to-patient ratio, a five-year-old with bombed out essential maxillary incisors, Jay'len Lacey, godson to Sonjia Haynes, supervisor for central sterilization, received unexpected attention from graduate students in pediatric dentistry and left with three capped front teeth that a grateful relative said matched the originals perfectly.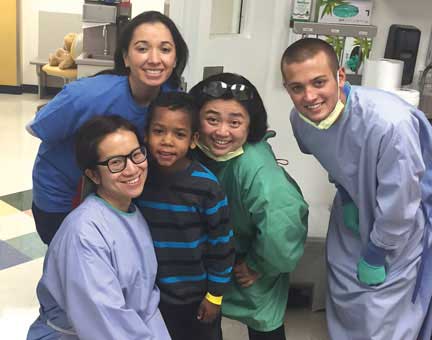 Clinic With A Heart is a joint effort of volunteers organized each year by the School's clinic management team—from the staff members who manage the crowd, the outdoor heaters, the security, and patient sign-up; to the nursing students who take patients' blood pressure; to the dental assistants, dental hygienists, and dental students (pre- and post-doctoral) who treat the patients; to the clinical faculty who oversee the quality of care. For the event to succeed requires committed volunteers from every aspect of dental care delivery. "Without every piece of the mosaic," as one participant put it, the event would collapse.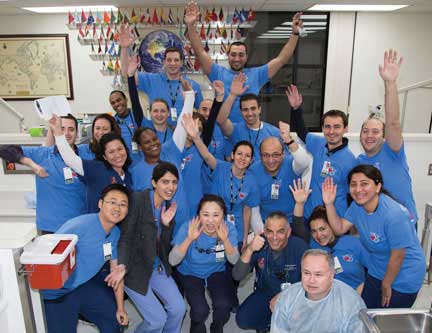 This January there were 513 volunteers who served 222 patients—a comparatively low turnout due to inclement weather. Since its beginning in 1990, 25 years of Clinic With A Heart has provided $618,879 in dental services, with this year's volunteers adding $26,573 to the total.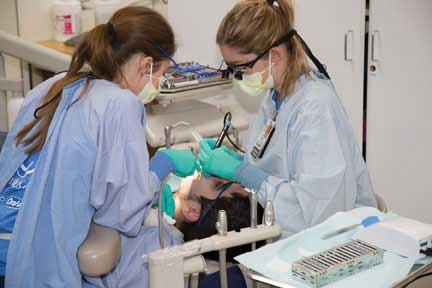 Each year Proctor & Gamble provides custom Clinic With A Heart T-shirts for all volunteers, along with oral health care kits for each patient, and $1,000 to the Department of Pediatric Dentistry's Children's Dental Health Fund.