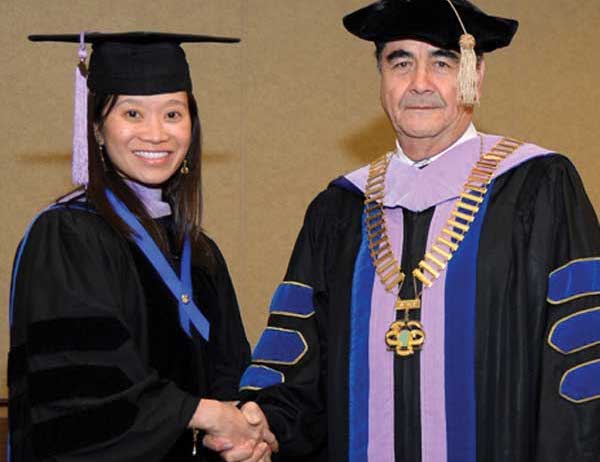 By Douglas Hackleman - November 16, 2016
Christina T. Do, DDS'04, was inducted as a Fellow in the Academy of Dentistry International on October 19 during its annual convocation and awards ceremony in Denver, Colorado. ADI president Ramon Baez, DDS, made the presentation.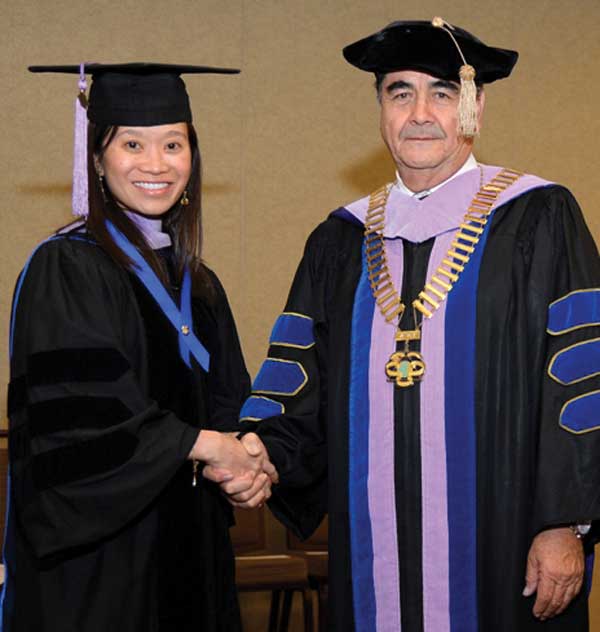 ADI Fellowship is bestowed on dentists who have contributed to society in one or more ways, such as service to the profession, public, country, community and mankind.
Dr. Do is a practice partner at Smiles 4 OC in Costa Mesa, California, and since the year 2000 has provided dental services on trips to Mexico, Peru, Bolivia, Guatemala, Honduras, Papua New Guinea, and Haiti. She also serves as a senior delegate for the Orange County Dental Society and as secretary to the Orange County Children's Dental Health Foundation.