By School of Dentistry - July 23, 2010
Nadim Baba, DMD, MSD, LLUSD professor, Restorative Dentistry, has been selected to receive the 2010 Dr. Arthur A. Dugoni Faculty Award sponsored by the California Dental Association Foundation. The endowed award was established by the CDA in recognition of Dr. Dugoni's "remarkable accomplishments in dental education and organized dentistry." CDA Board of Directors chair Lindsey A. Robinson, DDS, wrote that the LLU School of Dentistry "is fortunate to have an instructor who is so committed to the preparation of our future dental professionals."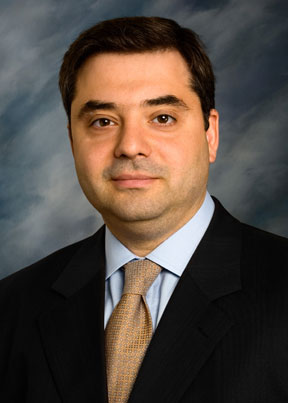 The $5,000 award is intended to support Dr. Baba's study in the areas of restorative, prosthodontics, biomaterials, and removable prosthodontics as well as enhance his relationship with students and faculty development.
Dr. Baba had indicated that the funds would help him specifically to continue the development of electronic educational material on removable partial dentures that he has been working on for several years.
Dr. Baba will be recognized before the Board of Directors and CDA Board of Trustees during their meeting on Sunday, November 14.