By School of Dentistry - February 9, 2011
The California Dental Association has appointed Curtis Vixie, DDS '89, as chair of the 2011 CDA Well-Being Committee. "He has been actively involved in the strategic well-being planning and has a clear understanding of the 3-year plan and program goals," said CDA Council on Membership chair, Steven Cohen, DDS.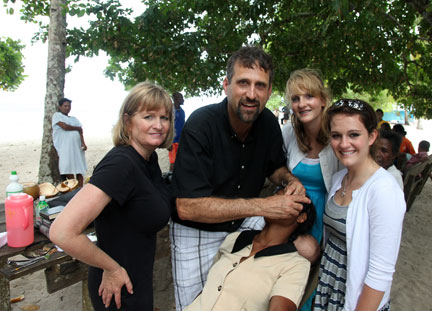 The CDA Well-Being program reflects the Association's concern about the effects of alcohol and/or chemical dependency on dental professionals, their families, and patients. The program provides a resource to the dental community in identifying and assisting individuals who may suffer from alcohol and/or chemical dependency through its component and regional well-being committees. It also serves as a referral source for other disorders and impairments such as sexual addiction, Parkinson's disorder, glaucoma, diabetes, depression, bi-Polar disorder, sexual boundary issues, and etc.
Dr. Vixie has been involved with the Northern California Dental Society's Well-Being Committee since 1995. What really happens, typically, he says, is that family members or office staff informs the Well-Being Committee, anonymously, that due to excessive and habitual alcohol consumption their favorite dentist is placing patients at risk. The Well-Being Committee initiates an intervention, which requires the dentist's participation in an evaluation/assessment by an approved treatment facility.
According to Dr. Vixie, who knows from personal experience, the Well-Being Committee's intervention process works. This is due to the involvement of a Higher Power, peer support, accountability, and the looming fear of dental board involvement.
Annual trips to provide dental care to populations in far-off destinations—such as Nepal, New Guinea, and Indonesia—where there are no dental services is now the highlight of Dr. Vixie's years. And it is his delight to be taking his daughter, Taylor, who attends Upper Columbia Academy, on a forthcoming service trip to Namibia.
Dr. Vixie particularly enjoys his opportunities to guest lecturer at his alma mater, as he will be this March, in dental classes focusing on Personal Development.