By School of Dentistry - November 5, 2012
Reprinted with permission from University of the Pacific Arthur A. Dugoni School of Dentistry news and events, October 16, 2012
More than 100 students, faculty and notable guests from California's dental profession recently gathered at the Arthur A. Dugoni School of Dentistry in San Francisco for the American Student Dental Association (ASDA) District 11 Annual Meeting. ASDA's District 11 encompasses all California dental schools, including programs at Loma Linda University, Pacific, UCLA, UCSF, USC and Western University.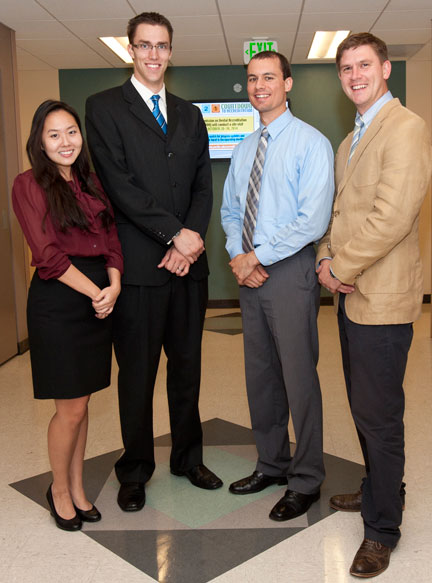 The event was held during the weekend of October 5-7. Activities included presentations, guest lectures, tours, social gatherings and a vendor exhibit fair. Danielle Marquis, Class of 2013 and this year's ASDA District 11 trustee, spearheaded the event's coordination.
 
Invited guests from the California Dental Association (CDA) hosted breakout sessions focused on topics such as oral health access barriers and the current scope of regulations in dentistry. Speakers from the CDA included Dr. Daniel Davidson, CDA president; Dr. Carol Summerhays, CDA Foundation co-founder and ADA District 13 trustee; Gayle Mathe, CDA director of policy development; and Teresa Pichay, CDA practice analyst.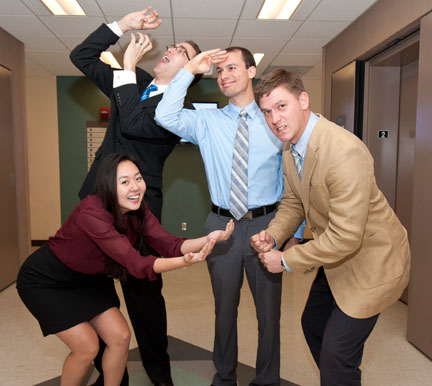 Andrew Smith, ASDA's governance and advocacy manager, also attended the meeting and spoke to attendees about the current state of dental education and ASDA's activities. Speakers from the Dugoni School of Dentistry included Dean Patrick J. Ferrillo, Jr. and Dr. Craig Yarborough, associate dean for institutional advancement; and numerous student ASDA leaders.
 
"It was fun to see so many dental students from throughout California representing their schools at the district meeting," said Marquis. "The meeting was a great chance for students to learn about what's going on in dentistry in California, hear about other school programs, learn more about ASDA, and meet other student leaders."