By Anonymous - August 5, 2015
LLU School of Dentistry alumnus Nicholas C. Davis, DDS'73, recently earned the Accredited Fellow certification from the American Academy of Cosmetic Dentistry (AACD) and was recognized for the achievement on May 9 at the AACD 2015 Annual Scientific Session in San Francisco. Dr. Davis is one of only two dentists in Orange County to achieve board certification in cosmetic dentistry.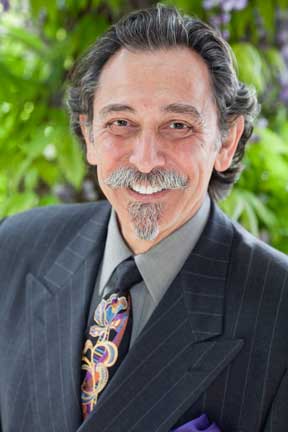 The AACD is the world's largest non-profit member organization dedicated to advancing excellence in comprehensive oral care that combines art and science to optimally improve dental health, esthetics, and function. Comprised of more than 6,500 cosmetic dental professionals in 80 countries, the purpose of fellowship is to provide the highest level of achievement for members in accordance with the AACD's mission of education and excellence.
An LLUSD teaching alumnus, Dr. Davis remained with the School as an instructor with the Department of Restorative Dentistry for a year before opening a private practice in Newport Beach.
Dr. Davis is a pioneer in the art of lip enhancement and smile design, and frequently lectures both nationally and internationally at dental conventions and universities. He has also published numerous cosmetic-related articles in the Journal of Cosmetic Dentistry and other professional publications.
Since establishing his private practice, Dr. Davis has returned frequently to his alma mater as a popular guest and continuing education lecturer.
Dr. Davis, will be lecturing on "Smile Design, Indirect Restorations," September 13 and 14, to kick off the School of Dentistry's comprehensive 2015 Master Esthetic Dentistry Continuum (September 13, 2015, through June 6, 2016). The curriculum includes 250 hours of lectures, hands-on workshops, online sessions, case presentations, and literature reviews, designed to prepare participants to take the International Academy for Dental Facial Esthetics/International Academy of Cosmetic and Esthetic Dentistry Fellow Membership Examination.
For more information about the Continuum, or to register, call:
909 558-4685 or go to:
2015 Master Esthetic Dentistry Continuum.