By School of Dentistry - January 27, 2011
Founded to provide an academically excellent dental education in a faith-based setting, LLU School of Dentistry now has 6,000 graduates. Are these graduates fulfilling the School's distinctive purposes? Were they inspired to pursue a service-oriented professional path with specific concerns for those unlikely to receive oral health care?
Surveys distributed in 2009 to the alumni assessed participation in spiritual and service activity. A total of 715 returned surveys now provide a profile of the respondents. Of the 715, 163 alumni reported a total of 8,393 hours of pro-bono dental work performed. Additionally, 100 had participated in 13,801 hours of international service; 204 had donated 15,751 hours to local community service, and 528 reported active involvement in a faith-based institution.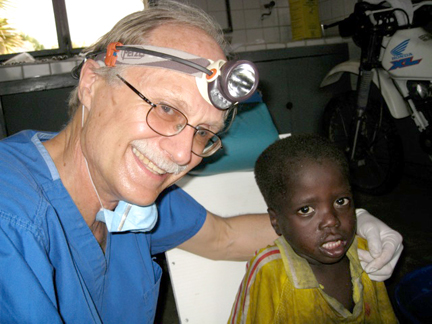 Fresh memories of a trip to Chad prompted the survey response of Merlin Ekvall, SD'75A, MS'91, who practices orthodontics in Omak, Washington. After 13 years of dental mission service in Taiwan, plus multiple short-term trips to Papua New Guinea and Peru, he says his three weeks in Chad presented the most severe cases he had ever seen: people with swollen faces, many infections; scars from old abscesses that had burrowed to the external face, had been suffered through, finally draining and allowed to heal without the benefit of antibiotics. Several patients were so swollen and infected that they had to be admitted and placed on intravenous antibiotics before extractions could be accomplished. The local people preferred to use frayed sticks to toothbrushes, and many used neither. In the Bere Adventist Hospital dental clinic (two empty chairs except when volunteer dental professionals visit), the hospital's administration charges about 90 cents (equal to a day's wage) for registration and health card, more than some patients could pay. The health card is like a patient's chart that they carry in their possession.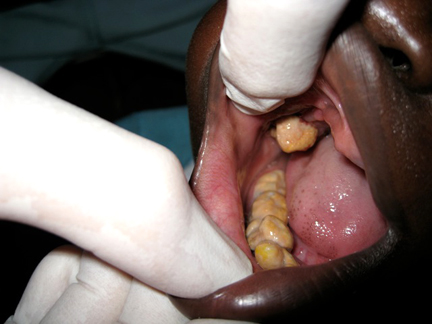 Observing their great need, Dr. Ekvall worked in an office without electricity. Headlamps served for light. When it was necessary to use an electric drill, someone was sent to fetch a small generator that had to be shared between several departments in the hospital. Referring to the people, Dr. Ekvall says, "They just suffer," unable to afford the services at a sole French doctor's office two day's walk away. To reach distant patients, Dr. Ekvall's team held several clinics in the bush. He would like to go again, and he believes a trip to Chad would be a rich experience for School of Dentistry students.
When Jessica Horricks (Kaufmann), SD'08, joined her father's dental practice, she retained the Horricks name professionally at the office of Don Horricks, SD'80, because the name spells "dentistry" to the residents of Wyoming, Ontario. There, in addition to his practice, Dr. Horricks has joined his wife Faye in conducting numerous CHIP (Coronary Health Improvement Project) programs; he has also performed dental care at very remote sites: first in Chiapas, Mexico, while in dental school (he's returning there February 2011); then in Guyana, Tanzania, St. Lucia, Roatan (Honduras), El Salvador, Belize, Ecuador, Dominican Republic, Russia, Guatemala (four times), Peru (three times), and Costa Rica (twice).  Locally for the past 15 years Dr. Horricks has generated $400,000 from crops on his farm to be sent to third world countries. In a 4:1 matching program with Canadian Foods Grain Bank, he has been instrumental in the transfer of  $1,600,000 worth of food, with portions of it being distributed by ADRA (Adventist Development and Relief Agency).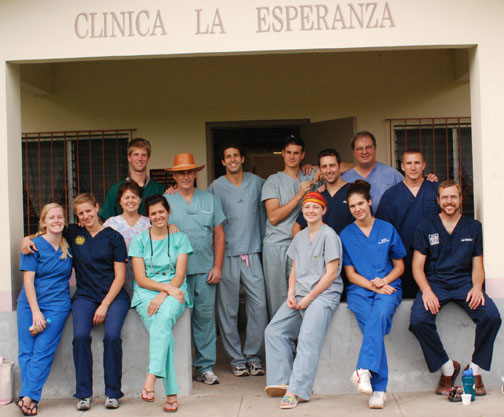 Before she entered dental school, Jessica Horricks' father was including his family on his mission trips, which at times included one of a number of foster children living with the family. Thus beginning at the age of 12, Jessica was receiving what she calls "good exposure" to the mission aspect of dentistry. "I learned a lot about injections and extractions before I went to dental school," she says. Her father was the mentor on three mission trips during Jessica's LLUSD education—to Guatemala twice, and El Salvador—which reinforced her commitment. Soon after graduation she was with her father again, this time in Peru as a mentor to 18 LLUSD students.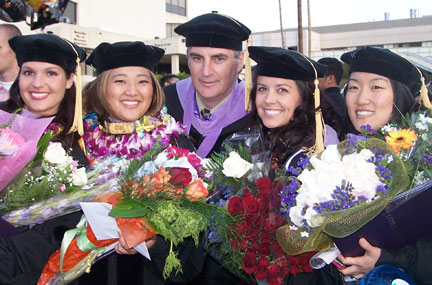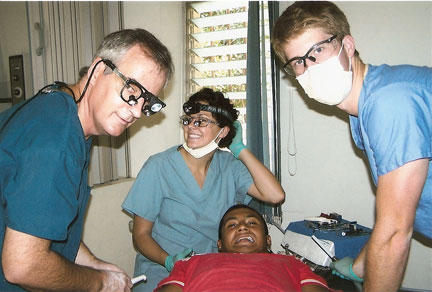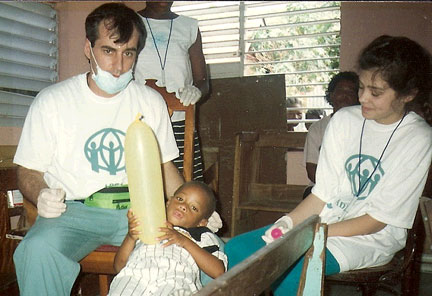 "This mission service," Dr. Jessica Horricks notes, "is a big part of my total experience. I am grateful to my alma mater not only for the highest quality of dental education but also for service opportunities." Only a late-term pregnancy prevents her accompanying her father on a forthcoming maranatha trip to Chiapas, Mexico, the country he first visited as a dental student. The Horricks join an honorable cadre of alumni who are extending dental care to the underserved of the world. The mission objectives of the School's founders are being met.