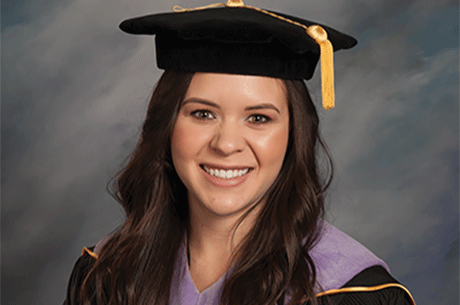 By gengonzalez - July 17, 2018
She inspired her peers as president of the American Student Dental Association
Alison Perez, DDS'18, MS, was honored with the 2018 President's Award by Loma Linda University School of Dentistry at its May commencement in recognition of her outstanding academic achievements and commitment to community service.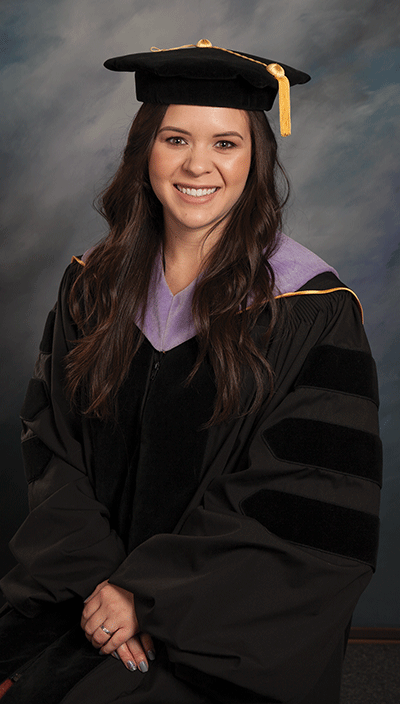 Dr. Alison Perez
This recent graduate's academic excellence placed her on the Dean's list each quarter. Her intellectual curiosity, and her outstanding clinical proficiency, are essential qualifications for the ideal, whole person, oral healthcare provider.
Perez was inspired to pursue a career in dentistry in 2011 after completing her first half-marathon. While training, she came across an article about the important link between oral health and health in general. This insight presented Perez with the challenge to immerse herself in an unfamiliar discipline. 
The youngest of four children, Perez is the first member of her family to attend college. She earned her undergraduate degree in psychobiology while attending UCLA. She immersed herself in UCLA's pre-dental organizations and found it rewarding to volunteer at a free clinic, assisting chairside and helping patients. During this time, Perez tutored young children and spent time as a child life volunteer at Loma Linda University Children's Hospital.
Growing up in a supportive, Christian family, Perez always enjoyed learning and "the challenge of test-taking." As a child, she invented her own homework.
The meaning and satisfaction she takes from academic engagement led Perez to enroll in the bioethics dual degree program at Loma Linda University that enabled her to earn simultaneously a master's degree in bioethics and a doctorate in dental surgery. This combination of knowledge and skill make her an unusually positive resource for whatever community she chooses to serve.
Perez became active in Loma Linda University's American Student Dental Association during her second year, serving as its president her senior year. She worked hard to encourage her peers to become involved in this association that fosters ethics in academia and clinical practice.
"As members of the healthcare community, we have the unique ability to care for and nurture fellow human beings," Perez says. "This is the most motivational, and I'm sure will be the most rewarding aspect of dentistry."
Each year, Loma Linda University honors one student from each school with the President's Award, recognizing a student's individual accomplishments in scholarship excellence and community service within the framework of commitment to the highest ideals of the university.