Welcome from the Dean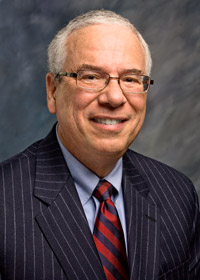 Welcome to the Loma Linda University School of Dentistry, one of eight health science schools that comprise the Loma Linda University campus and Medical Center.  Our integrated educational programs are designed to educate the next generation of leaders and practitioners in dentistry, medicine, nursing, pharmacy, social and allied health sciences, public health, and biomedical research.
The School of Dentistry at Loma Linda University is home to a thriving, diverse, and creative community of distinguished and highly committed faculty, talented and motivated students, and a professional and caring staff all focused on our uniquely Christian mission.
From the graduation of its first doctors of dental surgery in 1957, our School of Dentistry has been recognized nationally and internationally as a dental school that produces extraordinary clinicians who are committed to serving their communities. Our curricula are designed to challenge and enable students to become outstanding oral healthcare practitioners, as well as to help them reach their intellectual, interpersonal, and spiritual potential.
Our faculty are dedicated to maximizing student achievement.  As faculty, we seek to model a love of learning and a spirit of inquiry that students are encouraged to adopt and employ. In addition to working in the traditional dental disciplines, predoctoral students have the opportunity to learn from faculty who excel in the areas of maxillofacial implants, craniofacial deformities, pain management, dental anesthesia, and oral cancer.  
The school also houses the Center for Dental Research where students have the opportunity to work with outstanding researchers on projects ranging from the development of new dental materials to state-of-the-art techniques for tissue regeneration, and our students continue to excel in research presentation competitions at the state and national levels.    
Dental education at Loma Linda University School of Dentistry is on the cusp of the most exciting time in the history of the dental profession.  The purpose of this Web site is to introduce our School and its mission; spotlight its accomplishments, services, and vision; and introduce the wonderful people who make this organization a welcoming center of professional and personal growth.
On behalf of our faculty, students, and staff, it is my privilege to welcome you to our magnificent School and invite you to become a part of its family as a student, a patient, or participant in one of our many continuing education opportunities.
Joseph Caruso, DDS, MS, MPH
Interim Dean, School of Dentistry
Contact: Shelley Console
sconsole@llu.edu
(909) 558-4683