National Student Research Group
Loma Linda University School of Dentistry Chapter
The chapters goal is to better facilitate opportunities for those students interested in research in areas of oral healthcare and craniofacial biology. We want to raise the interest and quality of the research done by students at Loma Linda School of Dentistry. We hope to make it easier for students to find faculty mentors and give students more opportunities to make a difference in the field through research.
Benefits of Getting Involved
Be a part of a group who pools resoruces to help you with your research ideas.
Get help finding a mentor who does research in your area of interest.
Find Sponsorships to travel and present your research
Group Updates
Student Research Award at 67th Annual Meeting of AIOB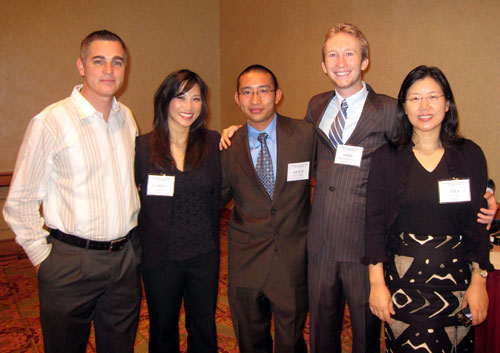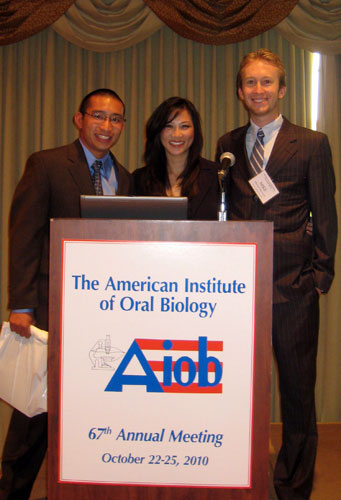 SD 11 students, Michael Hiersche, Larina Chu, and Bryce Chun were presented with the Student Research Award at the 67th Annual Meeting of the American Institute of Oral Biology located in Palm Spring on Sunday October 24, 2010 for their research presentation entitled "Electromechanical Luxation: An Application of Dynamic Loading in Tooth Extraction." This research project was supervised by Dr Mei Lu and Dr Alan Herford in the Department of Oral and Maxillofacial Surgery.
Deadlines
LLUSD Research Conference
Submission: March of 2011
AADR Poster Presentation
Submission: Fall of 2011
ADA 47th Annual Research
Registration: March of 2011
Links
LLUSD NSGR Newsletters
For More Information
Contact Nicole Whitney.