Esthetic and Restorative Dentistry: Materials & Techniques
Esthetic and Restorative Dentistry: Materials & Techniques
DATE: Sunday, November 12, 2017
TIME: Registration: 8:30 a.m.  |  Lecture: 9:00 a.m. - 4:30 p.m.
LOCATION: Loma Linda University, School of Dentistry - Prince Hall, 11092 Anderson Street, Loma Linda, CA 92350
TUITION: $195 DDS / $145 AUX
LUNCH: Will NOT be provided
CREDIT: This course meets the Dental Board of California's requirements for 7 units of continuing education.
AGD Code: 017

Gerard Kugel, DMD, MS, PhD
Professor & Associate Dean for Research
Tufts University School of Dental Medicine
Synopsis
As dentists we must not only rely on the materials but on our own ability to treatment plan and diagnose based on a multi-factorial situation. We must be careful in our preparation, design, and be meticulous in our bonding techniques. Failures in dentistry are frequently blamed on the materials. In reality; "user error" is often the culprit.
In this seminar, Dr Kugel will highlight the latest information and evidence on a variety of esthetic dentistry related topics and clinical procedures. Aimed at dentists and their staff, this course will provide relevant clinical information to assist dentists in their everyday practice.
Participants will learn:
A comprehensive review of core principles of esthetic dentistry related to tooth form and function – tooth position, occlusal function. Most important, what you need to know to stay out of trouble.
Why esthetics is secondary to proper function!
All-ceramic options and cementation for indirect anterior and posterior restorations including laminate veneers.
Digital impression making and chairside CAD/CAM.
Advances in adhesive and bioactive dentistry. Are the new generations all they are claimed to be?
Esthetic case maintenance.
You will get practical and cost effective information that you can use immediately in your practice.
Objectives
Dentist will learn the limitations of materials and what are the best options for different clinical situations.
Dentist will learn the importance of understanding occlusion as it relates to their choice of materials.
Dentist will learn the evidence as it related to new bonding systems. ©
Sponsored in part by: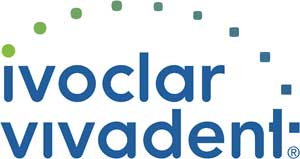 Email continuinged@llu.edu for more information.